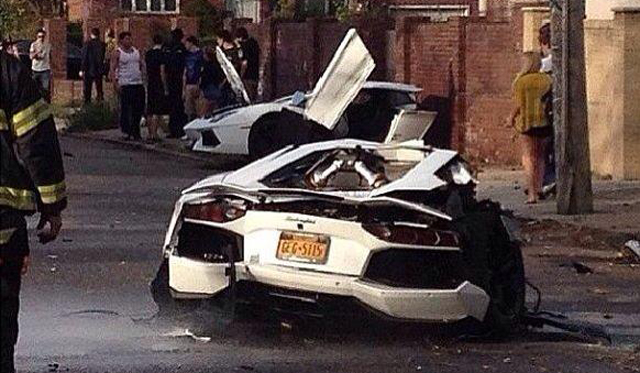 A white Lamborghini Aventador has split in half after what can only be presumed as a high-speed crash in Brooklyn, New York City.
As you'd imagine, the scene is quite horrific with the rear of the car and its engine being left in the middle of the road while the cabin was thrown against a brick wall and briefly caught fire. The accident was apparently caused by a Mazda which started to go past the stop sign at a junction. The Lamborghini happened to be approaching at a high rate of speed and had to maneuver to get out of the way. This incident takes us back to the Ferrari Enzo crash a few years back in Malibu which saw that Italian exotic split in half in identical fashion.
While the image of a Lamborghini Aventador split in half is quite shocking, the car has been designed to do just that in high-speed crashes with breakaway bolts helping to detach the rear-end from the carbon fiber monocoque of the front. Consequently, a part from a few burnt areas, the front-end looks relatively undamaged meaning the occupants hopefully escaped without any serious injuries.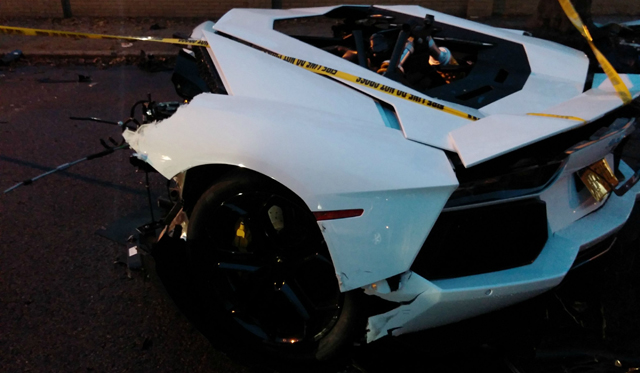 As for the car, expect it to be taken to the nearest junkyard as soon as all criminal and insurance investigations have been completed.
[Via Luxury4Play and The Supercar Kids]