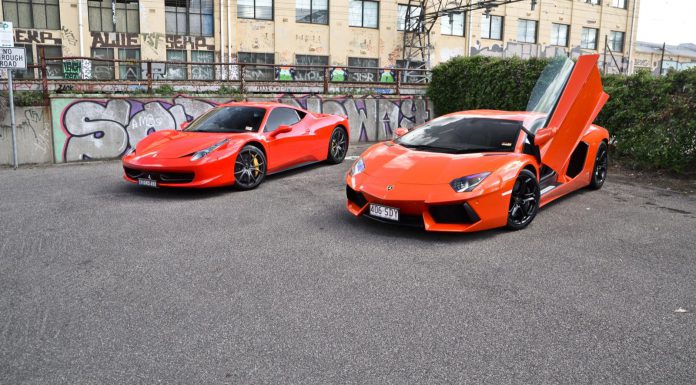 £250,000. A quater of a million pounds. A lot of money to spend on a car, you could buy a Rolls-Royce or a Bentley Mulsanne. But what if you wanted something a little sharper? A McLaren 12C should fit the bill but its often been quoted to feel a little 'dull' or 'clinical'. Want passion? Head to Italy and in that price range, there are only two real contenders!
The Ferrari 458 Italia and Lamborghini Aventador. Both cars are full of style and aggression like only Italians cars can be and when specced up bright colours, attract heaps of attention. The flare and panache that these cars possess is incredible with the sharp angles of the Aventador juxtaposing the soft luscious curves of the 458. You could analyse and stare at each car for hours. But that's not you want to do. You want to drive them.
First up the Aventador. Producing 690bhp from its V12, the LP700-4 is certainly not lacking power and with its permanent all-wheel-drive system it will blast to 60mph in just 2.9 seconds. In comparison the V8 458 lacks both power and acceleration, packing 562bhp, the Ferrari takes almost half a second longer to hit 60mph.
Speed is only half of the story. To drive the Aventador is a little difficult and cumbersome especially at low speeds. The single-clutch gear box feels organic and brutal at speed, but dimwitted and confused when not being driven within an inch of its life. Its also a very large car. In comparison the 458 is much more comfortable and features a dual clutch transmission that is one of the best and most compliant around.
This is one of the closest supercar matches in the past decade and frankly we came to the conclusion that we would love the chance to own either, both cars are sublime in their own right. But which would you choose?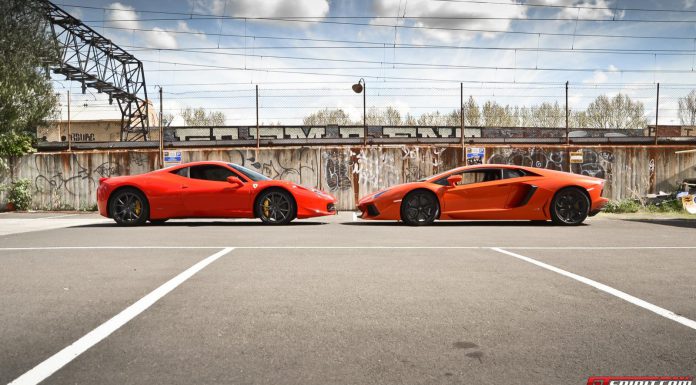 This incredible shoot was organised and captured by DL Images, one of the finest photographers around that also shot not one, but two Lexus LFA's together!