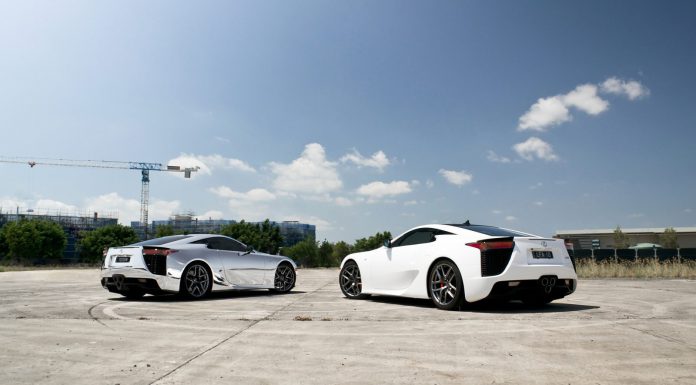 The Lexus LFA. Arguably the greatest car not only to come from the land of the rising run, but to ever be produced. The Japanese supercar burnt all the rule books and broke into the world shattering silence as its Formula 1 derived V10 shrieked it way out of the factory doors in Aichi.
Only 500 of these delicately crafted machines were built after years and years of meticulous planning. The engine was so brutal and so free revving that a digital rev counter was required as a conventional analogue one just couldn't swing round fast enough. The 4.8ltr, 552bhp V10 was an animal! The car explodes up to 60mph from standstill in just 3.7 seconds and if your ear drums had not been perforated well before, this carbon fibre concoction of a science experiment will only stop at 202mph.
Only one of these simply beautiful engineering masterpieces would be built a day and it goes without saying that this car will only become more and more valuable as it ages. It was not a cheap car when it was born. Being skinned in carbon and featuring space aged technology resulted in this spectacular car to cost £350,000 when new. Many however argue that it's not worth a penny less as it is one of, if not the most involving driving experiences of all time.
500 cars worldwide, as you can imagine it's quite an occasion to see and hear one of these remarkable cars. So when DL Images managed to organise a shoot with not one but two LFA's the results, as you can see, where eye-wateringly unbelievable. This was further heightened by the fact one of these cars were finished in chrome.