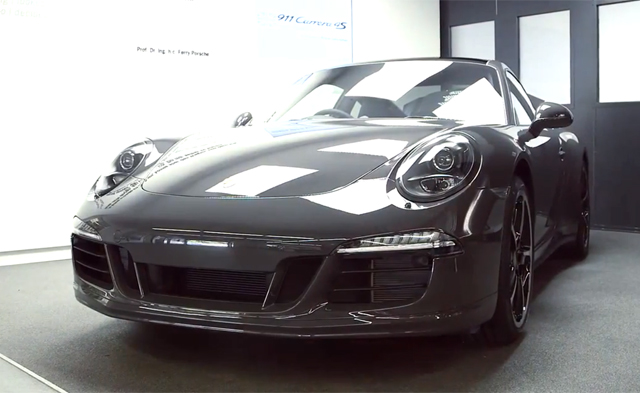 Porsche has announced that the United Kingdom will receive an exclusive version of the 911 Carrera 4S.
The aptly named 'exclusive edition' 4S has been designed by Porsche's special projects division in their Zuffenhausen plant. The model hearkens back to understated British design with an one-off grey exterior and custom "sport design" aero kit.
No performance upgrades have been listed, so expect the same/similar performance figures to a stock Carrera 4S. That means 400 hp and 324 lb-ft of torque from a 3.8-liter flat-six engine and a 0-60 mph time of 4.1 seconds.
[youtube]http://www.youtube.com/watch?v=R1kL8Olxl0I[/youtube]
Porsche has confirmed that only five models of the 911 Carrera 4S Exclusive Edition will be produced. Those five models will only be made available to buyers in the UK.
Check out the video above for a better look at the UK's exclusive 911. No pricing information has been released as of this writing.