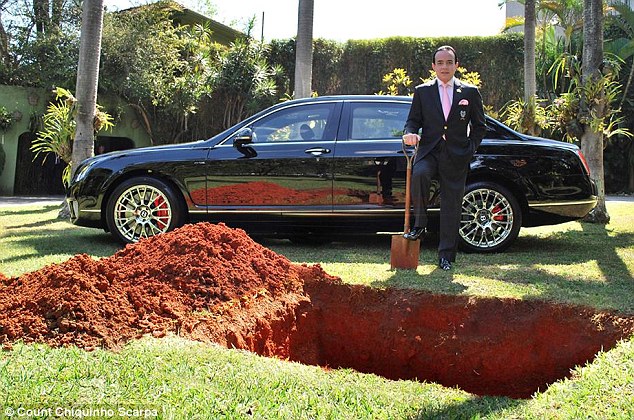 'I decided to do as the Pharaohs: this week I will bury my favorite car, the Bentley here in the home garden!'
Egypt in the period of the Pharaohs. From the earliest periods of Egyptian history, all Egyptians were buried with at least some goods that they thought were necessary after death. At a minimum, these consisted of everyday objects such as bowls, combs, and other trinkets, along with food. The wealthier members of society and royalty of Egypt would bury gold and other luxuries such as chariots to travel in.
In Brazil this week, a wealthy businessman is preparing for the afterlife and has begun digging a hole in his back garden that will entomb his Bentley Continental Flying Spur to ensure he has a luxurious and comfortable ride to 'the other side'. Media have been told the burial will take place tomorrow, however, there is still no word on if he will entomb his favorite parrot or driver as of yet.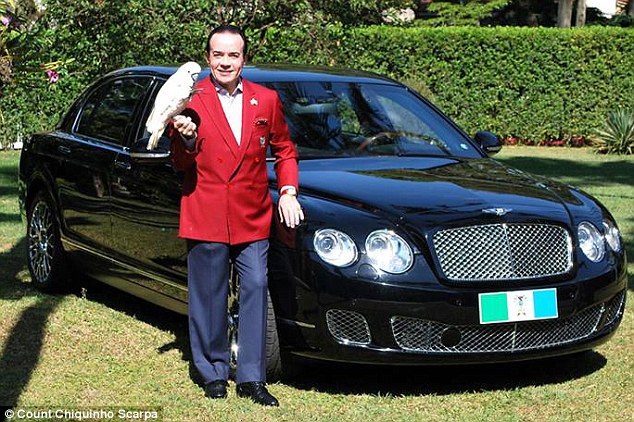 Count Scarpa's Flying Spur will be buried in a wealthy neighborhood in Sao Paulo. The 62-year-old announced his plans on Facebook saying, 'For those who doubt me, yesterday I already started making the hole in the garden to bury my Bentley! By the end of the week I will bury it'.
If Count Scarpa does manage to find his Continental Flying Spur in the hereafter he won't just be in comfort but he will also have some serious power to utilize. The 2006 Spur (pre-update) featured Bentleys mighty 6.0-litre W12 for an output of 551 horsepower and 533 pound-feet of torque. It has a zero-to-sixty-mph time of 4.5 seconds and a top speed of 200 mph. The Count better bury a few fuel barrels with the car at it had notoriously poor fuel economy, just 11 mpg city/19 mpg highway (EPA estimates). Unsurprising, considering the car weighs in at a hefty 5,580 lbs.