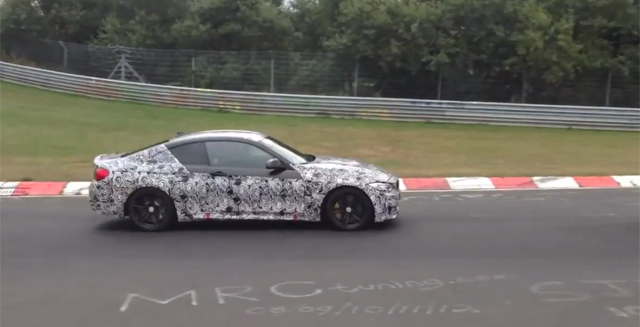 The BMW M4 has been caught once again testing at the infamous 'Green Hell' ahead of its rumored debut at the North American International Auto Show in Detroit.
While BMW has declined to comment on a firm release date or performance figures for the M4 Coupe, rumors are beginning to point strongly towards answers for both. A debut at the Detroit Auto Show in January 2014 would make sense marketing wise. North America is a huge market for BMW, even more so for their M-division.
[youtube]http://www.youtube.com/watch?v=mimWS-STBQ4[/youtube]
Unless BMW shocks us all by revealing a new power unit, we expect the M4 Coupe to be powered by some variation of a twin-turbo 3.0-liter six-cylinder engine. Power output is assumed to be in the range of 420 hp, although some enthusiast websites have continually cited a number closer to 500 hp. Whether that 500 hp number is based in fact, however, is another matter entirely.
Check out the footage above for a great look at the new M4 Coupe powersliding on the Nurburgring. And while we many not have confirmation on what is under the hood, all we know is that it sounds damn good!