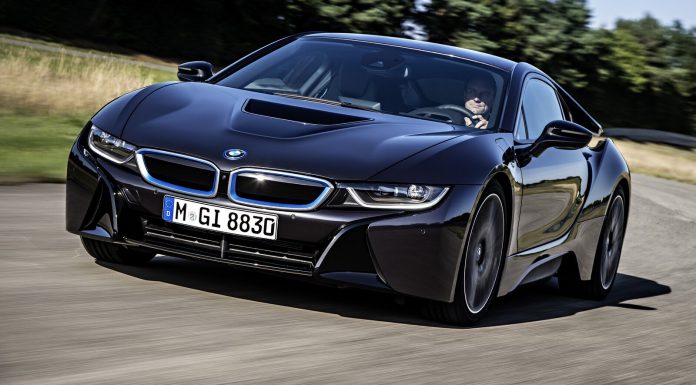 While on paper, the BMW i8 sports car may appear to be the perfect recipient for a thorough performance upgrade from BMW's M division, the German automaker has confirmed that no BMW i8 M will be manufactured.
While this is somewhat upsetting, it's not entirely surprising considering that the BMW i8 is just one car in the i-brand line-up which BMW considers as a separate model range from all other BMWs including M-tuned BMWs. Confirming the news, BMW Group Head of Technology Communications Cypselus von Frankenberg said, "I don't think that it would make sense to mix these two sub-brands in one car. We have the Ms, we have the i, and we have the BMW, the core brand."
Despite this news, the standard BMW i8 is very impressive. First and foremost, the BMW i8 features an aluminium Drive module incorporating a traditional internal combustion engine, two electric motors, a battery as well as all the electronics. That traditional engine is a mid-mounted 1.5-liter turbocharged three-cylinder powertrain pumping out an impressive 231hp and 236lb-ft of torque at the rear wheels.
However, BMW wasn't entirely satisfied with those figures and also fitted an electric motor up front which on its own produces 131hp and 184lb-ft of instantly available torque. As a result, the BMW i8 produces a total of 362hp and 420lb-ft of torque and is good for a sprint from 0-100km/h in just 4.5 seconds and an electronically limited top speed of 155mph.