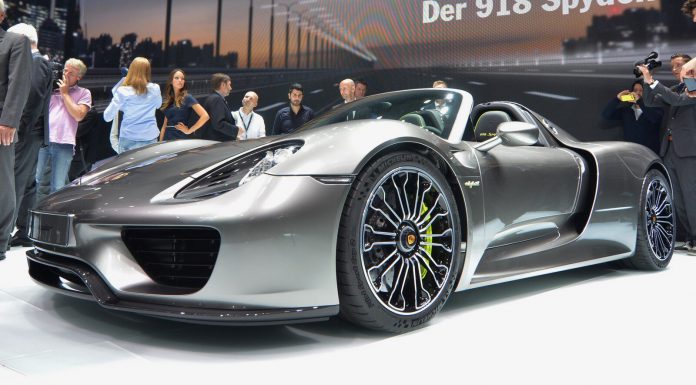 The Porsche 918 Spyder is on display at the IAA Frankfurt Motor Show 2013 in its full, production-ready specifications. We took a closer look at it on the Porsche stand.
The Porsche 918 Spyder comes fitted with a mid-mounted 4.6-litre V8 engine producing 608 bhp independently – the highest specific power of any naturally aspirated Porsche engine. The V8 is then supplemented by a further two electric motors mounted on each axle. The electric motors can either drive the wheels independently or work together with the engine to boost performance. Each motor produces enough power to boost the total figure over 880 bhp. A seven-speed Porsche Doppelkupplung (PDK) controls power delivery to the rear wheels.
Customers will be able to order the "Weissach" package. These cars come in special colours and designs inspired by legendary Porsche race cars. The cars will get super lightweight magnesium wheels which reduce the unsprung weight, decreasing the weight by around 35 kg. A six-point seatbelts for the driver and front passenger, an optional film coating instead of a paint finish, plus additional aerodynamic add-on parts in visible carbon fibre are also key features of this option.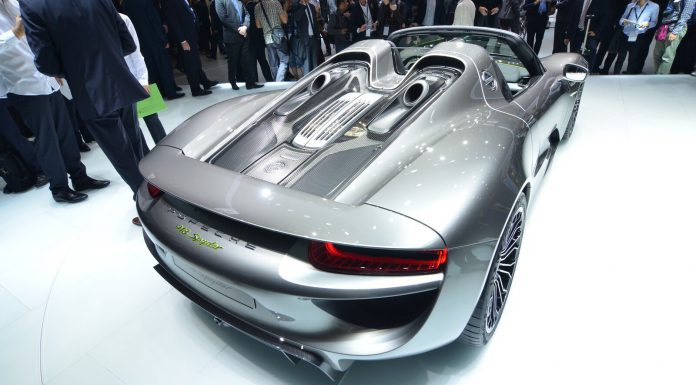 For full details on the Porsche 918 Spyder take a look at our earlier article.