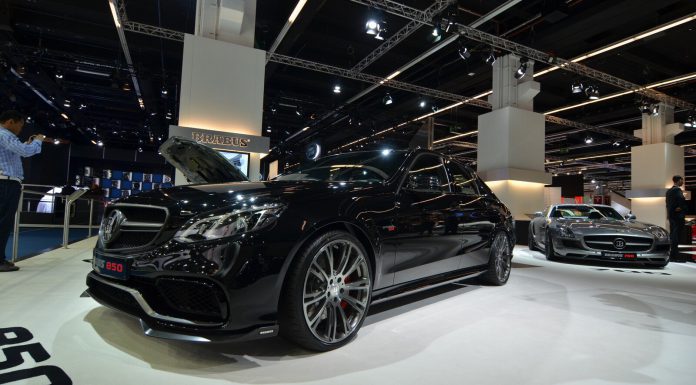 Brabus have been hard at work creating a new package for the facelifted Mercedes-Benz E 63 AMG. Their efforts are on display at the IAA Frankfurt Motor Show 2013. As you would expect, the modifications are intense, creating a unique design together with a brutal turn of power. We took a closer look at the Brabus 850 6.0 Biturbo!
The Brabus 850 6.0 Biturbo is the spiritual successor to the legendary Brabus 800 E V12. It features an uprated V8 enigine, now 5.9 litres rather than the serial 5.5 litres. To acheive this, Brabus uses precision-balanced billet crankshaft with a stroke of 96 mm (3.78) instead of the standard 90.5 millimeters (3.56 in.) in concert with special forged billet piston rods. The engine also receives new turbochargers with larger compressor units and a special manifold. A high-performance exhaust system and an ECU optimisation are both included in the package.
Power is now 850 hp with torque limited to 1,150 Nm. The power is routed through a strengthened 7-speed sports transmission with rear-wheel drive and 4MATIC version both available. With the rear wheel drive version the sprint to 100 km/h is acheived in just 3.7 seconds whilst the 4MARIC version reaches that figure in a staggering 3.1 seconds. Brabus VMax systems limit the Brabus 850 6.0 Biturbo to speeds between 300 km/h (186 mph) and more than 350 km/h (217 mph).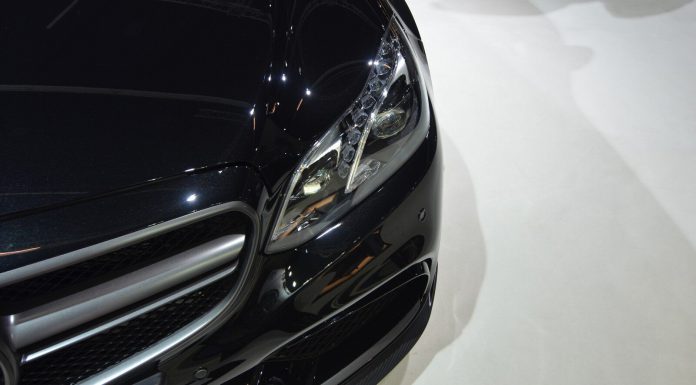 In terms of visual and aerodynamic updates, the front spoiler lip attaches to the underside of the production bumper of the E 63 AMG with minimal fuss, newly styled design elements for the front fenders and a new rear spoiler lip. All parts are crafted from carbon fibre.