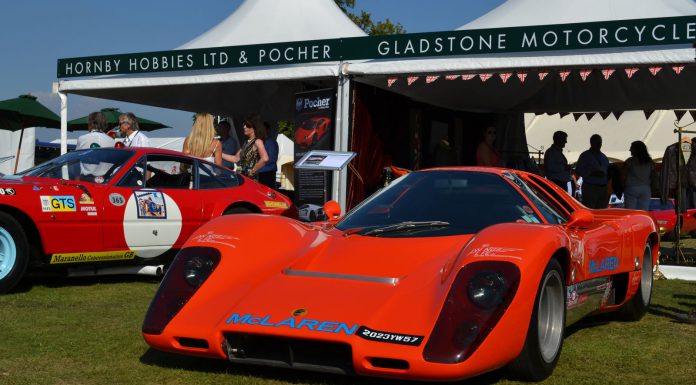 Live from Salon Prive 2013 we report on the Concours d'Elegance by Chubb Insurance. Exactly 101 selected vehicles, worth well in excess of 75 million Euro, are on display at Syon House this week. All participating cars hope to win the 'Best of Show'! In its eighth year, Salon Privé takes place from the 4th to 6th of September at West London's Syon Park and over the years has established itself as the UK's most prestigious Luxury Super Car Show & Concours d'Elégance.
The Salon Prive 2013 Concours d'Elegance is a display of exclusive and exceptional historic cars and motorcycles. These classics have an important part to play in history, they each have their own story to tell and allow us to go back in time to see the spectacular automobile designs created by these masterful engineers. Represented at this year's Event are Aston Martin, Lamborghini, Porsche, Mercedes-Benz, Ferrari, Norton, Yamaha, Triumph amongst other superb and legendary marques. Entry was strictly by invitation only.
This year a high calibre jury, chaired by Derek Bell, former British Grand Prix racing driver, judged the participating vehicles. Awards have been presented for Class Winner, Class Runner-up, Class 3rd place and 10 Special Prizes awarded for the likes of Best Interior, Best Design as well as the much coveted People's Choice and of course the grand finale prize, Best of Show. Last year the Best of Show was won by 1950 Ferrari 166MM Barchetta.
The Salon Prive 2013 Concours d'Elégance comprises of the following nine classes:
CLASS A: GRACEFUL PRE-WAR MOTORING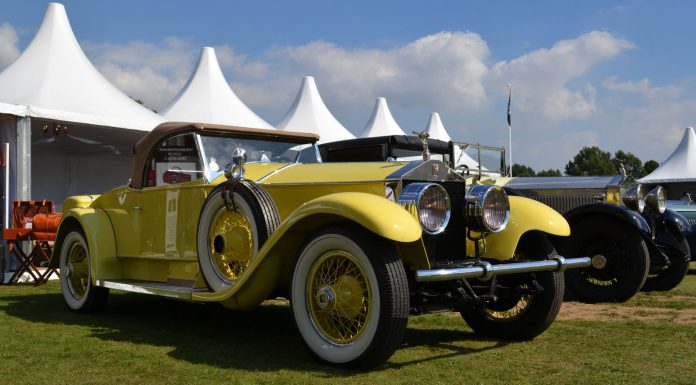 Much like today, a lavish, expensive and beautiful motor car is the perfect accessory for a Grand Villa in the South of France, an exclusive garage in a palatial New York apartment block or a stately home just like Syon House. One was never intended to drive these cars themselves, but to be driven. Often made bespoke to personal specifications, these cars oozed wealth and prosperity, and nearly three quarters of a century after the last of them were built, they still do so – and if they could talk they would have some of the most interesting stories to tell.
CLASS B: CELEBRATING 100 YEARS OF ASTON MARTIN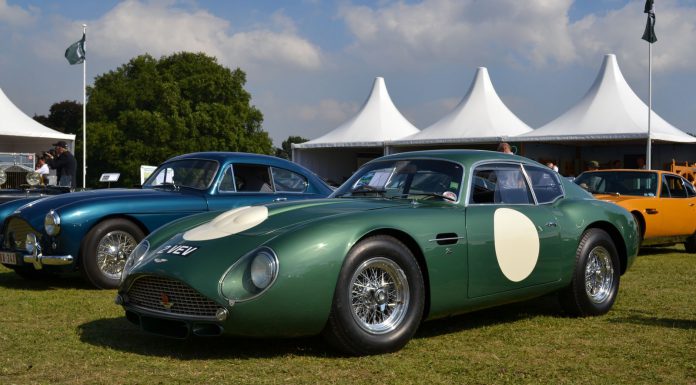 As we all know, 2013 marks an important landmark for Aston Martin. Celebrating 100 years is always a rather special event for any company, but this is not just any company.
Born from the race track, Aston Martin is one of the world's most idolised automotive marques due to their creations being underpinned by speed, power and advanced engineering, all the while emanating modest class. They have given us some of the world's most stunning and memorable cars and, as a company, made many Britons very proud to be British. Here's to the next 100 years.
CLASS C: 50 YEARS OF LEGENDARY LAMBORGHINI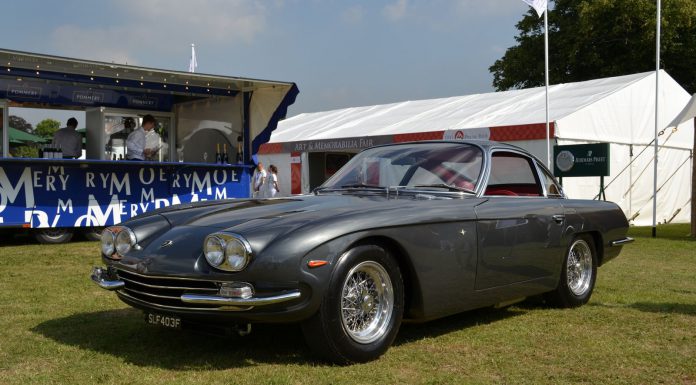 'You know how to drive a tractor, but you'll never learn to drive a Ferrari' .
Seemingly Enzo Ferrari had not been to many customer relationship seminars, but if he had have done, would we have been blessed with one of the most flamboyant and astonishing car manufacturer there's ever been?
Those words, now immortal, were flippantly thrown at Ferrucio Lamborghini when he had complained direct to Enzo for the 'nth time about the insoluble clutch problems' he was having with his Ferrari 250. The indignation caused drove the hugely successful agricultural equipment manufacturer to build his vision of a 'perfect tourer'. 50 years later, after spawning many beautiful and unforgettable models, even the most avid Ferrari enthusiast may accept that Enzo should have been more polite. The rest of us are glad he wasn't.
CLASS D: POST-WAR COMPETITION GREATS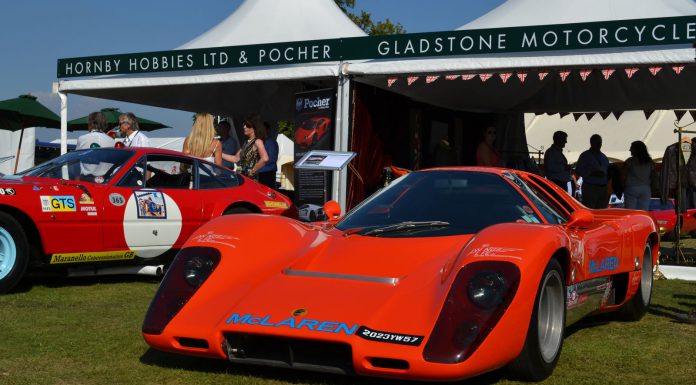 For many an enthusiast, their love of cars began with seeing such vehicles racing across their television screens, or if they were lucky enough, hearing them in person roar past at a race meeting.
Whether endurance events or road races, these thoroughbred cars have always demanded only the very gifted designers and engineers. After WWII and the advent of streamlining these specialists produced not only some of the fastest but also, partly as an accident of physics, the most beautiful cars to be seen.
CLASS E: SPORTING MOTORCYCLES FROM THE 1920S TO 1970S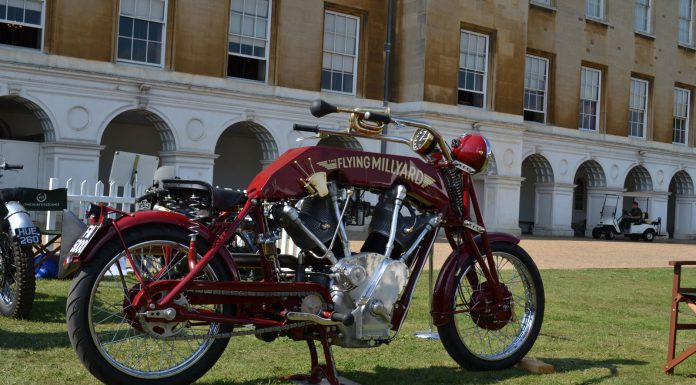 If we re-wound the odometer a century or so there already existed a group of owners – of a "new-fangled" motorbike — who coveted more horsepower, together with an improved standard of handling to cope with the additional speed thus provided.
No sooner did the Isle of Man TT series begin in 1907 than a section of the market started catering for sportier riders, whether these customers were genuine racers, or simply wished to travel the highway at a greater rate of knots. Aside from two world wars that trend has never faltered.
CLASS F: ONE-OFFS & ODDBALL MOTORCYCLES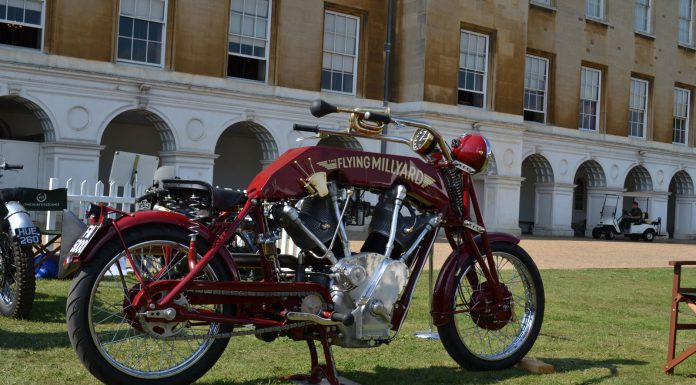 The 2-wheel community has traditionally maintained a soft spot for the unconventional. It is an attitude that has encouraged design and development engineers to freely express themselves, often to meet a challenge within the competition arena, and frequently in the face of corporate opposition. In today's tolerant scenario prototype machines, which failed to reach production, are highly revered. At the same time artistic individuals have never stopped making Oddballs or "one-offs". This band of inventive creators has the huge satisfaction that their efforts will never be duplicated.
CLASS G: THE BEAUTY OF STREAMLINING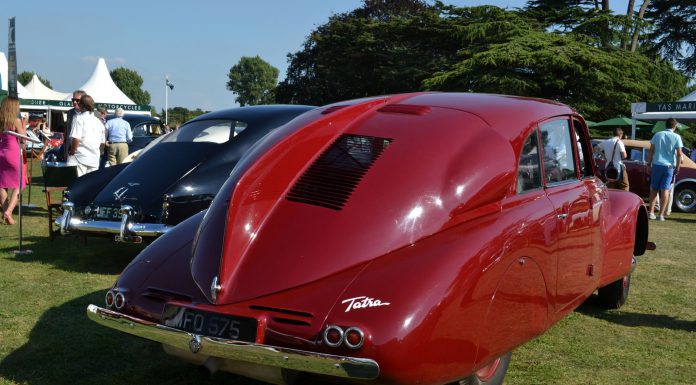 During the 1920s, as the aircraft industry really began to take flight, many forward thinking engineers and designers began to let lessons learnt in the air be an important factor in their automobile designs. It was no more than a happy coincidence that the Art Deco movement married well with the emergence of streamlining and, as a result, ateliers from each side of the Atlantic embraced the concept of combining beauty and performance to produce truly breath-taking cars. This design milestone also overlapped with the building of high speed roads and therefore new road cars, designed against the effects of drag, could for the first time reach really awe-inspiring speeds.
CLASS H: WIND IN YOUR HAIR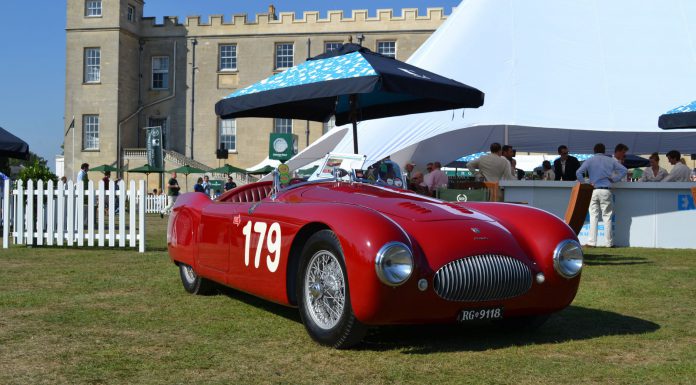 Being one of the epitomes of style and wealth, many have harboured the desire to own a convertible at some point in their lives as there are few greater joys in motoring than being exposed to all the sights, sounds and smells of being in an open yet glamorous car. Whether it be in Dustin Hoffman's Alfa Romeo Spider 1600 Duetto from 'The Graduate', the Ford Thunderbird from 'Thelma and Louise' or Ferris Buellar's father's Ferrari 250 GT Spyder Califonia, it is almost impossible to imagine being weighed down with life's stresses while gliding along an open road with the sun on your face and the wind in your hair.
CLASS I: 'LITTLE SALOONS'-BIRTH OF THE BERLINETTA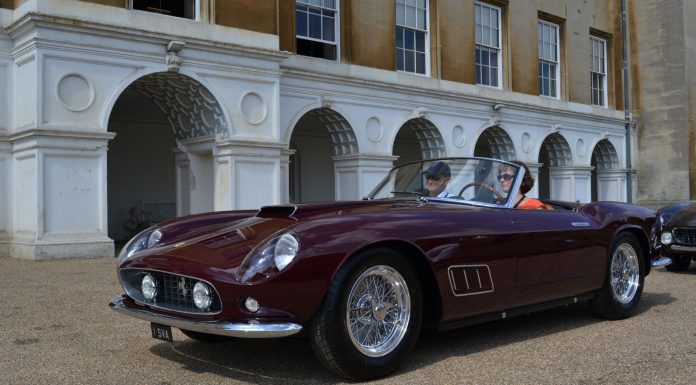 The term 'Berlinetta', meaning 'Little Saloon', was popularised by the major Italian sports car marques in the 1950s after having been first introduced in the 1930s.
Other European and North American manufacturers have coined the term for their sporty coupés, but a true Berlinetta in the eyes of a purist must be Italian designed and built.
CLASS J: THE ART OF DESIGN: PININFARINA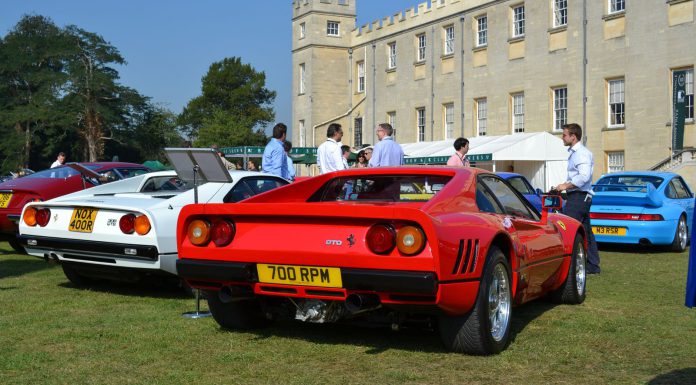 Sergio Pininfarina, who died last year, designed many of the world's exotic and everyday cars, truly revolutionising the way we all see motor vehicles. Partnering with carmakers from all over the world, from Bentley to Peugeot and Ferrari to Hyundai, this master coachbuilder excelled at both ends of the motor spectrum – with his passion for form always dictating his respect for function.
CLASS K: THE ICONIC PORSCHE 911 AT 50 YEARS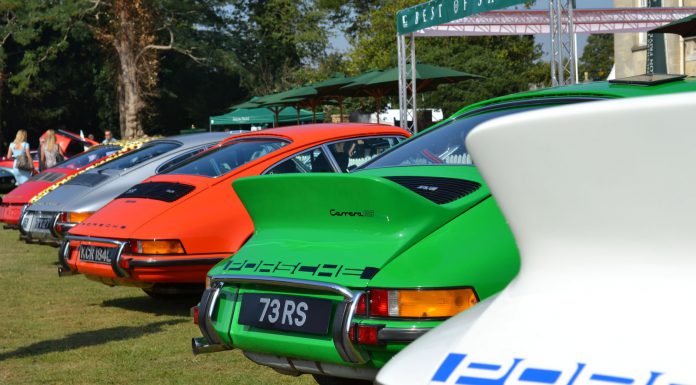 Since 1963, the 911 has dominated the road and track as well as becoming idolised in the popular automotive culture; truly a timeless design icon. Its unique beauty and unmistakable profile aside, no other car has evolved like it. It is testament to Porsche's spirit that the 911 has become so diverse, abiding and loved. Its continued permanence for another 50 years is, without doubt, unquestioned.
CLASS L: CONCEPTS & PROTOTYPES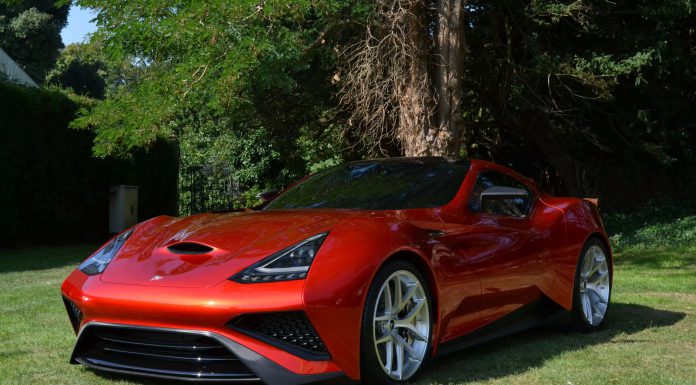 A glimpse into the future with a spectacular display of concepts & prototype models. These models are usually only shown at motor shows behind tight security, but as with every other brand participating in Salon Privé, they are openly displayed for your viewing pleasure. As with the Hyper Cars, manufacturers have been pre-selected and invited to participate. This year's inaugural event features at least one UK debut