As we discussed back in May this year, the legend of Stefan Bollof and his lap record at the Nurburgring still stands today. His lap record of 6:11.13 was set just over 30 years ago in his Porsche 956 and is still the benchmark and unlikely to be ever beaten. In order to commemorate his success at the Nurburgring, a corner has been named after him.
Dubbed the Stefan Bellof S corner, the corner was previously known as the 'Pfanzgraten three' and is not far from the end of the lap. To help celebrate the naming of the corner, his former teammate Derek Bell got behind the wheel of the Porsche 956 and stopped at the newly named corner to pay tribute to Bellof.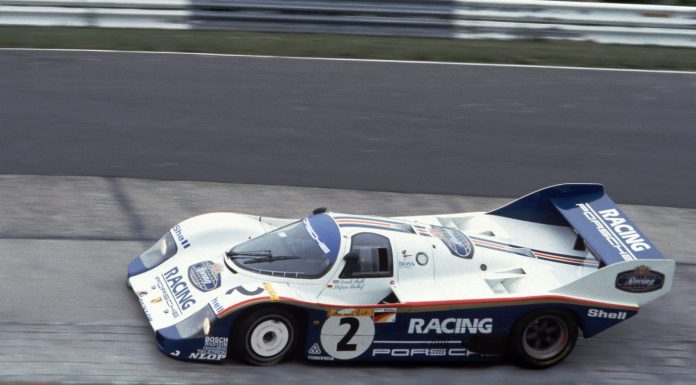 Stefan Bellof is one of those racers whose career was short lived. He nearly became a Formula 1 champion and has often been referred to as Michael Schumacher's racing idol. The record that Stefan set still stands, and it's the only lap that was done with an average speed of 200 km/h+.
Stefan will be remembered not only for setting a lap record on one of the most ruthless circuits on earth, but also for his astonishing career. He was so close to reaching Formula One in fact, that Ferrari had secured him for the 1986 season before his death and he had a scheduled meeting with Enzo Ferrari just before his untimely death.
[Via Piston Heads]