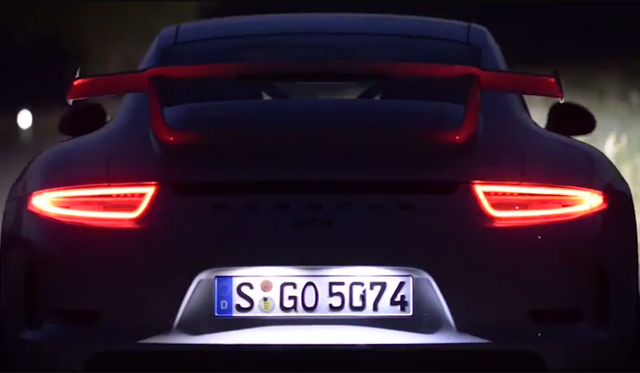 Porsche has just released an extremely exciting and informative video of the brand new 2014 Porsche 991 911 GT3 dubbed 'Feast for the Senses'. The video briefly showcases the development of the new GT3 as well as the turning point in the development when the PDK transmission was selected as the only gearbox choice.
[youtube]http://www.youtube.com/watch?v=Xfi__aUgfgE#t=172[/youtube]
The engine, transmission, body and chassis are entirely new. The Porsche 991 GT3 receives a 3.8-litre flat engine developing 475hp at 8,250 rpm. It is an adaption of the engine used in the current generation Porsche Carrera S but with only a few common parts. The engine weighs around 25 kg less than the previous unit with a power output of 125 hp/litre of displacement.
Performance is as follows, 0 to 100km/h is passed after just 3.5 seconds, and 200km/h in less than 12 seconds. The top speed of 314km/h is reached in seventh gear of the PDK transmission. The lap time on the Nürburgring-Nordschleife was a very impressive 7:30 minutes. The last statistic is particularly important. Around 80 per cent of Porsche 991 GT3 customers also drive their cars on race tracks.
The GT3 features new cylinder heads with larger intake and exhaust ports, large valves, and separate valve control with rocker arm. It features valve actuation via rocker arms with hydraulic valve clearance compensation. The Porsche 991 GT3 is also the first to feature direct fuel injection. The two fuel pumps generate a system pressure of up to 200 bar.