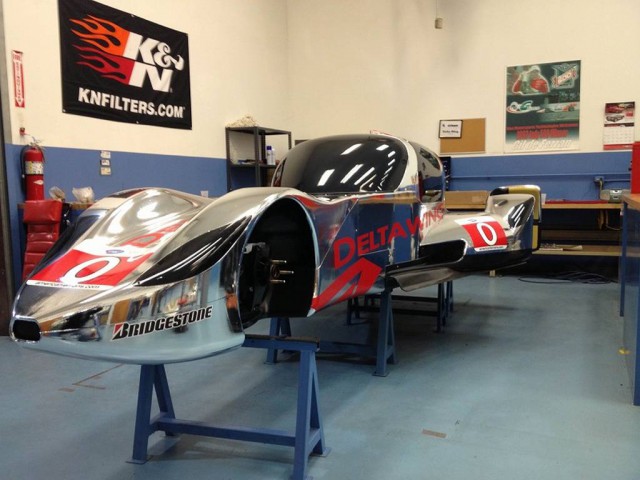 DeltaWing Racing Cars has just announced that three coupe variants of the Deltawing are available for customer purchase and will be built by Élan Motorsports Technologies.
Obviously, the Deltawing Coupe is the hard-top variant of the DeltaWing which made its Le Mans debut last year. However, Nissan recently pulled out of the Deltawing project in favour of its ZEOD RC Le Mans Prototype. Despite that, the new owners behind the team, DeltaWing Racing Cars hopes that its coupe Deltawing will further improve on the car's racing potential when it makes its world debut at the American Le Mans Series at the Circuit of the Americas on the weekend of September 19-21st!
On top of the new hardtop, the DeltaWing coupe features a brand new engine developed by Élan Motorsports Technologies.
When discussing the coupe earlier this year, Élan Motorsports Technologies engineer Simon Marshall stated that, "The coupe should be a no-brainer for safety," said Marshall. "It's just to remove the possibility of the driver's head being struck by anything. If the car is upside down, there's more of a controlled space.
"We've elected to put the driver in the middle as another way of differentiating this coupe from other ones," said Marshall. "It's best for us to put the driver in the middle to protect them. It's going to be good for visibility as well."
Obviously, DeltaWing Racing Cars is looking to sell the three units to various racing teams and those that are interested should contact them at 706.658.2853.