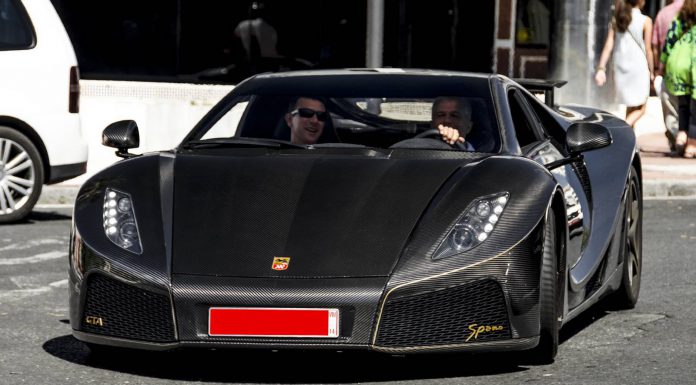 Our Photo Of The Day today comes from CokiFotografia.com who spotted this updated GTA Spano in Puerto Banus, which has turned out to be among the hottest supercar hotspots this summer. The GTA Spano is one of the most recognisable supercars from Spain, and has been showed in various events including the most recent- Top Marques 2013 where it took centre stage.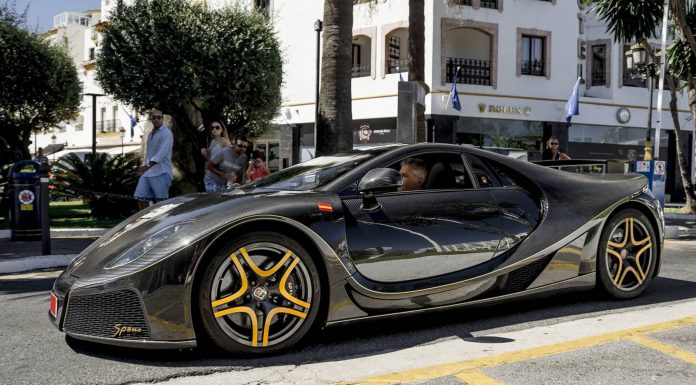 The updated GTA Spano features the latest version of its own engine which is set to pump out 900hp, up from 820hp of the standard car, as well as an electronically-limited 1000Nm of torque, and increase of 40Nms from the original GTA Spano.
The car features a complete carbon fibre body with gold accents on both the bodywork and the wheels including the interior as you can see from above. Consequently, this updated version will make it from a dead stop to 60 mph in just 2.9 seconds and fly all the way up to a top speed of over 217 mph. Its chassis has been created by combining carbon fibers, titanium and Kevlar.