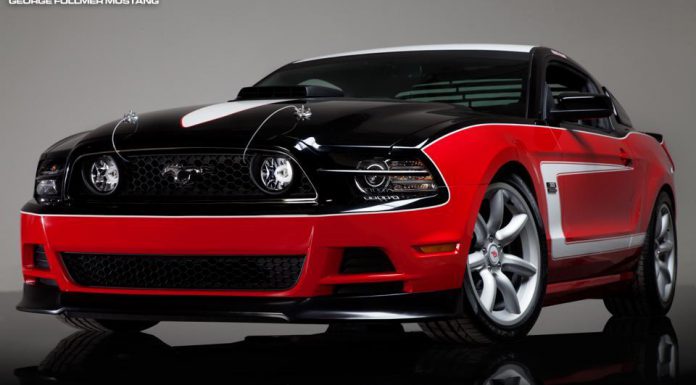 Remember the teaser image recently released by revived American automaker Saleen promising a 'Special Announcement'. Well, that announcement recently came through the unveiling of the 2014 Saleen George Follmer Edition Mustang at Laguna Seca.
Based on previous statements made by Saleen confirming a new supercar and successor to the insane Saleen S7, we thought it'd only be fitting to revive the brand through the release of such a new supercar. However, the 2014 Saleen George Follmer Edition Mustang is what we've received and while it may not be as impressive as a new supercar, it's certainly a fitting car for Saleen to produce and one to commemorate a great racing driver.
Named after George Follmer, one of the most successful racing driver's in the 1970's who actually competed in Formula One for the 1973 season, the 2014 Saleen George Follmer Edition Mustang features styling inspired by the original 1969 Boss 302 Mustang driven by George Follmer in 1969. Under the hood it features a naturally-aspirated 302 V8 engine developing more than 470hp and mated to a 6-speed manual transmission.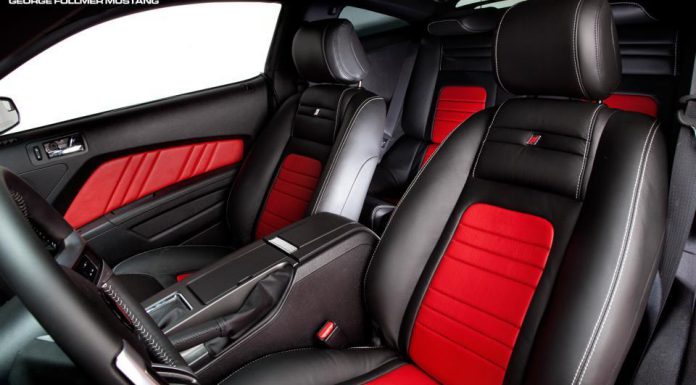 The 2014 Saleen George Follmer Edition Mustang is currently available for pre-orders with deliveries expected to begin later this year.
In addition to this announcement, Saleen announced that the George Follmer will just be the first in a trio of cars in the 'Heritage Collection' built to commemorate famous racing drivers. This is similar to what Bugatti is doing with its six exclusive Veyron editions.
The second car in the Heritage Collection will be the 2014 Saleen Mark Donohue Edition Camaro expected to be unveiled later this year. Following that will be the 2014 Saleen Swede Savage Edition Barracuda pinned for a debut early next year.