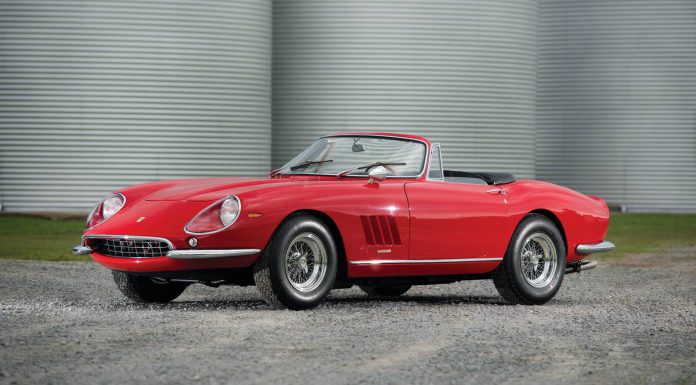 The star lot of RM Auction's Monterey Car Week 2013 auctions sold last night for a value of $25 million. This makes it the second most valuable car ever sold at auction, just short of the $30 million achieved by Fangio's 1954 Mercedes W196R at Goodwood earlier in the year.
The 1967 Ferrari 275 GTB/4 NART Spider beat its upper estimate by an impressive $8 million. It had been expected as the star lot of the weekend. One of only 10 examples, this particular car had enjoyed a single owner history. It was purchased new by Eddie Smith Senior of North Carolina and had recently undergone a full restoration. All proceeds of sale are going to charity.
Much like the owners of the Enzo were personally asked if they would like to buy the car. Eddie Smith was personally asked by Ferrari whether he would like to buy the 1967 Ferrari 275 GTB/4 NART Spider. All 10 cars went to US Ferrari Importer Luigi Chinetti who had a hard time selling the cars at first instance.
It features a 3.3 litre V12 engine with 300bhp and 294Nm of torque. There was a single aluminium example sold at Monterey Auctions in 2005 which only managed to reach $3.9 million by comparison!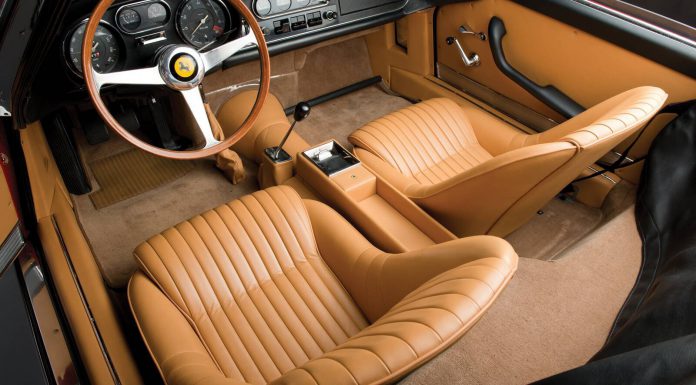 Elsewhere, the RM Auction also included a 1974 McLaren M16 which doubled its estimate, reaching a hammer price of $3.2 million, a 1935 Hispano-Suiza K6 Cabriolet which hit $2.05 million, a 1928 Mercedes 680S Torpedo Roadster which went for $7.5 million and a stunning Maserati A6G/2000 Spyder which hi $2.3 million.