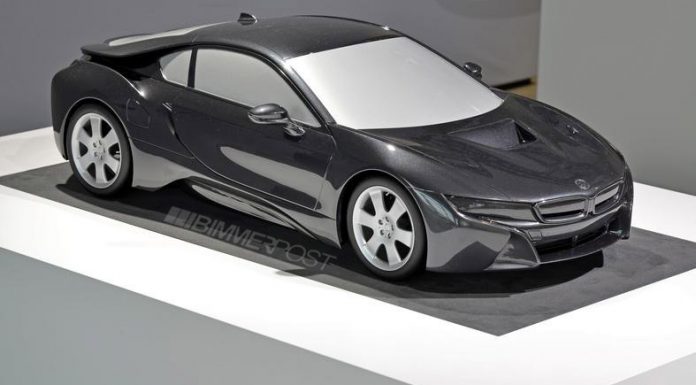 BMW fan forum, Bimmerpost, has managed to get their hands on images of a scale model of the soon to be released BMW i8.
The i8 is scheduled for a public debut at next month's Frankfurt Motor Show but, if accurate, these images give us the best idea of what to expect come next month. As pointed out by multiple users on the Bimmerpost forums, the scale model takes a lot of styling cues from the M1 hommage concept that was released back in 2008.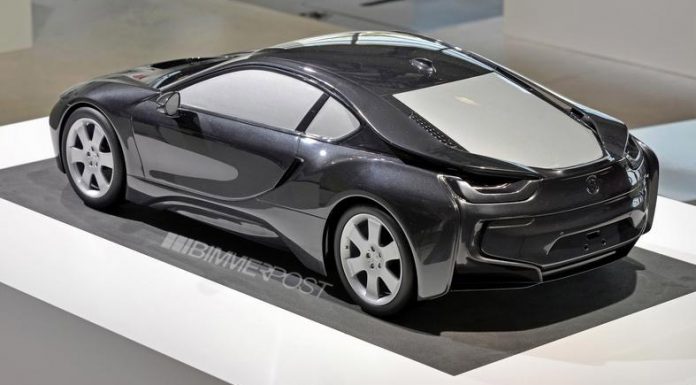 Reaction towards the design seems decidedly mixed at the moment, with many BMW fans adoring the design, with others condemning it as the car that will ruin BMW. We think it looks strikingly good. How those design cues will look when scaled up to a full size car is another matter, however.
Power in the production version is expected to come from a 1.5-liter 3-cylinder engine mated to single electric motor. Combined horsepower will be approximately 365 hp, with the gasoline engine providing two thirds of that power. Top speed is rumored to be electronically limited to 155 mph.
What do you think about the design? Tell us in the comments below!
Source: Bimmerpost