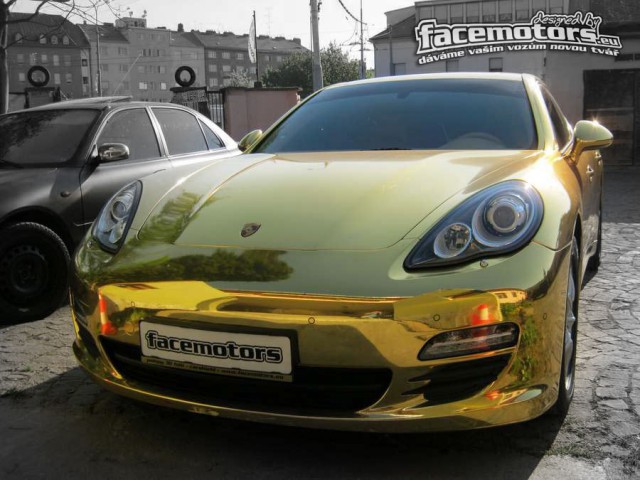 In the past few years with the advancement of technology, such as car wrapping technology, business is booming for wrapping companies around the globe and with this increased demand comes more and more unique creations. The following Porsche Panamera wrapped in gold chrome by Facemotor is the perfect example of this.
While the following wrap doesn't actually contain real gold, the chrome gold finish adds a real luxurious element to the already impressive Porsche Panamera but you do have to wonder, would you want to be seen in such a dramatic car on the street?
No matter what your answer is, the Czech owner of this is inevitably very pleased with the result.
[youtube]http://www.youtube.com/watch?v=YypY8gaHuZE[/youtube]