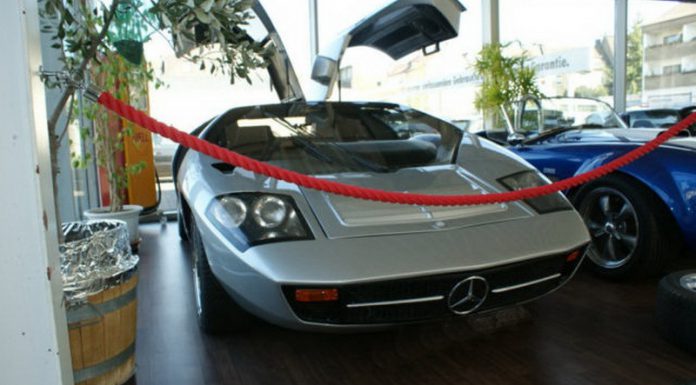 An extremely rare Mercedes-Benz CW311 is currently for sale in Germany for just under one million euros and while it's a car many petrolheads probably haven't heard of, it remains one of the most unique concept cars ever produced.
The Mercedes-Benz CW311 was originally created as a concept car in 1978 never with the intent of it going into production. However, Mercedes-Benz granted Eberhard Schulz the opportunity to put the car into production through his own car brand, Isdera.
Dubbed the Isdera Imperator 108i, the Mercedes-Benz CW311 based production car was limited to just 30 units and produced for nine years from 1984-1993. Initially featuring a 5.0-liter Mercedes-Benz V8 engine, the Isdera Imperator 108i could hit 100km/h in just 5.0 seconds and a top speed of 283km/h (176mph). However, as production went on, the Isdera Imperator 108i eventually used a 5.6-liter Mercedes-Benz V8 engine, a 5.6-liter AMG V8 as well as a 6.0-liter AMG V8 engine. All were mated to a ZF 5-speed manual transmission.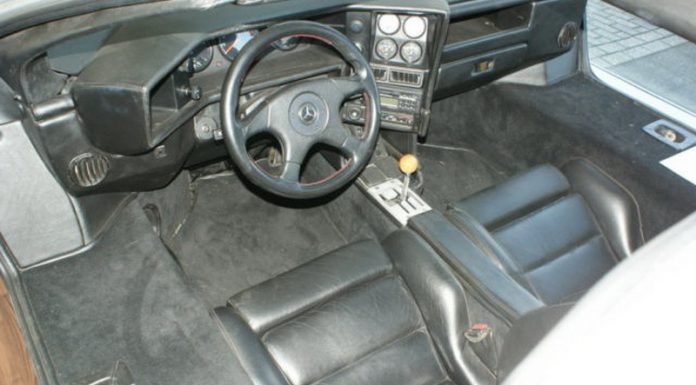 Due to its rarity, information about the original Mercedes-Benz CW311 is extremely limited. However, it's believed this example is one of just a few prototypes ever produced and could consequently, be an extremely attractive purchase for any supercar and or Mercedes-Benz collectors out there!
[Via Carscoops]