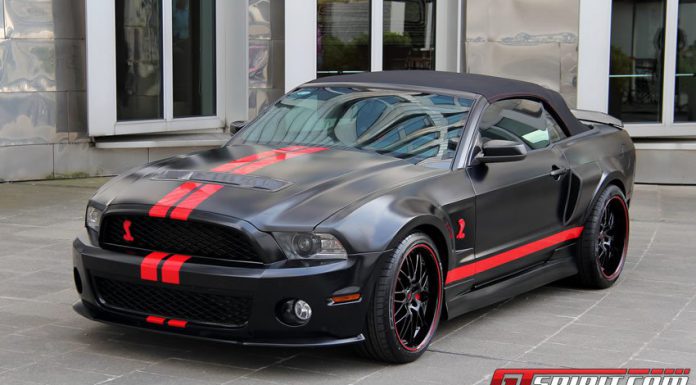 A new embodiment of the word evil in cars has been released, and this time, in the form of a Ford Mustang Shelby GT500 created by Anderson Germany. We've seen other cars from Anderson Germany such as this Bentley Continental GT that was revealed back in March.
The German tuning shop has labeled their modified GT500 as the Super Venom Edition and has changed the looks of the exterior. One of the main design modifications that Anderson Germany has made to the car is that they've given it a new body kit. This body kit adds some new tailpipes, a new spoiler, and some vents and scoops on the sides. Anderson Germany has also repainted the car using opaque black paint with red stripes and also added several red cobra badges.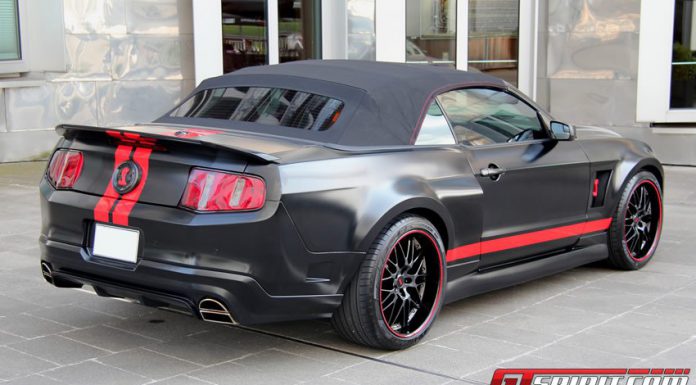 The same black and red color scheme has been brought to the interior of the car. Black makes up the main color of the interior while red is saved for the stitching, piping, and for the stripes that travel along the seats and doors. Carbon fibre trim has also been added to replace the car's standard trim appearing on places such as the dashboard and the seats.