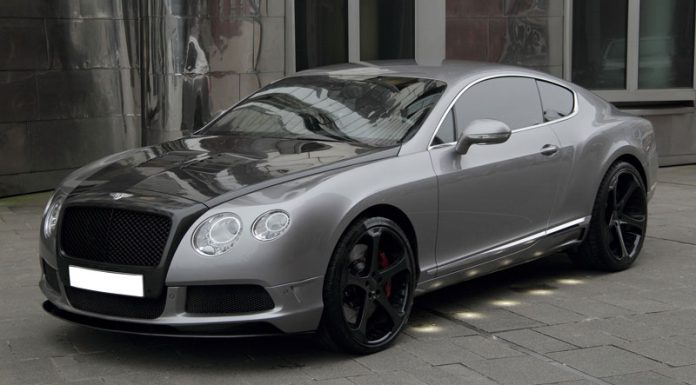 The Bentley Continental GT has always been a force to reckon with among the Grand Tourers. Anderson Germany is proving that with their latest package for the Bentley Continental GT. The tuner is not new to this kind of job; the carbon package is an makes extensive use of carbon material both on the inside and outside.
Performance upgrades include software optimization and a remote control valve exhaust system in three sound levels, giving an extra 15hp. The power output rises from 575hp to 680hp. It features a high performance braking system, the wheel package is a combination of gloss black wheels with carbon too, in dimensions of 9×22 inch with 265/30-22 at the front axle and in 10.5×22 inch with 295/25-22 at the rear axle.
The exterior is highly defined by the carbon materials, the bonnet and boot lid are new, and the body kit consists of the front lower spoiler and lower lip, side skirts with air intakes and the rear spoiler with diffuser, all finished in carbon fibre. There are five white LED emitters on each side skirt and the body paint is a grey hyper gloss metallic finish.
The interior is accented with carbon fibre. The car features Alcantara leather in black with the white LED front and rear footwell lighting with dimming function. Music lovers are not left out as it features a high-end sound system with amplifier, subwoofer and speakers.