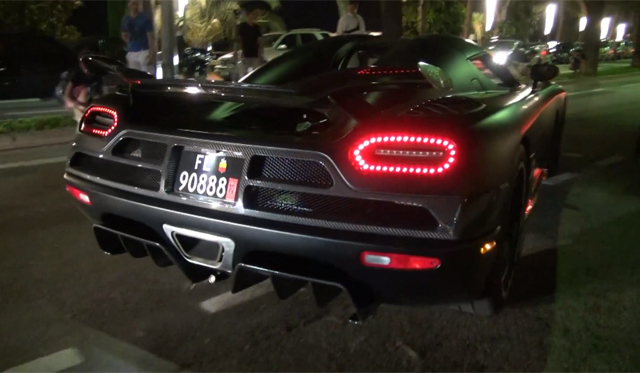 The one-off Koenigsegg Agera X was recently spotted cruising the night-time streets of Monaco!
This particular car is chassis #88 and the eighth Agera ever built by the Swedish company and was owned and delivered in late 2011 to the main shareholder of famous German Porsche tuner, Gemballa. The car was painted in the matte black finish you see in the pictures below and late last year, was listed online for sale via Jameslist for 888,888 Euro.
The Koenigsegg Agera X features a 5.0 liter twin-turbocharged V8 engine producing 910hp and 1,100Nm of torque and has a top speed of 398km/h and can hit 100km/h in just 3.1 seconds.
It's not yet known if the Koenigsegg Agera X has found a new home since being offered for sale, but the advertisement for it is no longer available suggesting it did indeed find a new home!