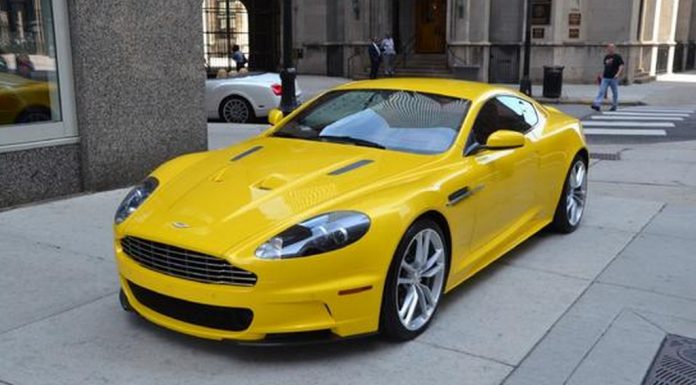 An extremely unique bright yellow Aston Martin DBS has just been listed for sale on Global Auto Sports via the Bentley Downers Grove dealership and is without doubt one of, if not the most bespoke Aston Martin DBS ever to leave Aston's factory.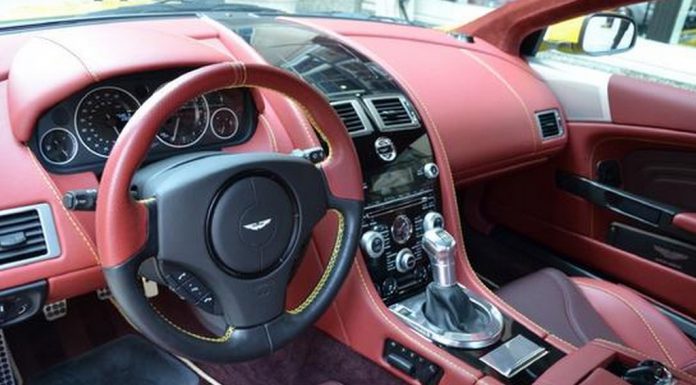 The exterior color is actually called Sunburst Yellow for obvious reasons, and the car then features a Chancellor Red leather interior. Whether or not you like the combination of yellow and red, it certainly makes this Aston Martin DBS one-of-a-kind. This Aston Martin DBS has covered just 2,302 miles and features a manual transmission.
Under the hood you'll find the same 6.0L V12 engine found in the DB9 but with a number of modifications. These include a 'by-pass' engine air intake port that opens above 5500rpm to allow more air into the engine, and re-profiled air inlet ports that further improve airflow into the combustion chamber. Mated to the engine is a six-speed manual gearbox. The result is a power output of 510hp and peak torque of 420 lb.ft. In addition, Aston Martin's extensive use of carbon fibre has reduced the weight of the DBS to 1695kg, around 65kg less than the equivalent manual DB9.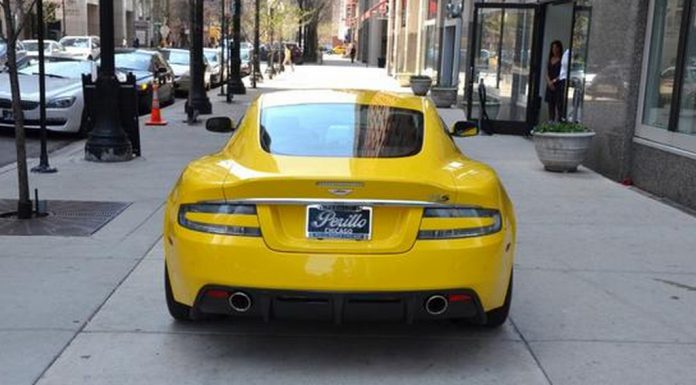 The DBS will hit 100km/h in just 4.3 seconds and keep pulling all the way to a 191mph (302km/h) top speed, making it a true supercar.
[Via Global Auto Sports]