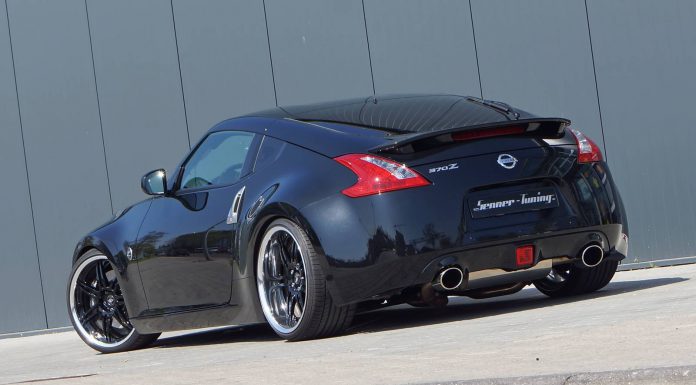 Ingelheim-based tuner Senner Tuning have revealed their latest project based on a 2013 Nissan 370Z dubbed black bullet. Senner Tuning offers tuning for Audi and BMW cars mostly, in fact the latest one they showed us was a Glacier white Audi S5 Cabrio.
The 2013 Nissan 370Z saw its prices slashed by €5,850, prompting impulse buying in the European market. In this project, Senner tuning gave the Japanese sports car a new look by adding carbon fiber parts on its body. It comes with Black Fairlady Z emblems at the front and rear and also tinted windows. Senner's Audiotyme from Altdorf was used to enhance the hi-fi system.
The performance of the car was enhanced through Senner's stainless steel exhaust system which is connected to a fan-type exhaust pipe and 400-cell sports catalyzers. There is also the front muffler and X-pipe, 2 x 63.5 mm pipe diameter, EC Operating License and INJEN-Cold Air Intake-Systems with hydro-shield wind deflector. As a result, power shot up from 330hp to 368hp and a rise in torque figures from 366Nm to 406Nm.
Senner finished off by setting the Nissan 370Z on 20 inch Varianza T1S wheels, these are two-part welded high-end alloy wheels. They are finished in high-gloss black to match the theme of the car. The anodized external beds are finished in chrome to create a shine and contrast effect. These wheels are then shod with Continental Sport Contact 5P tires of sizes 245/30R20 and 295/25R20.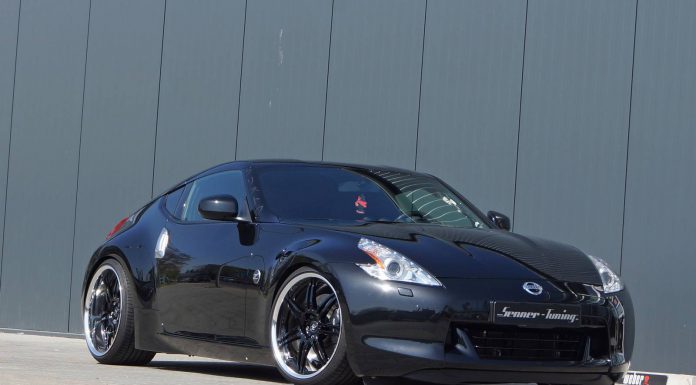 The sports car rides on rebound-adjustable KW variation 3-Inox coilover kit, there is also the adjustable control levers on the rear axle for the adjustment of the toe and camber values.