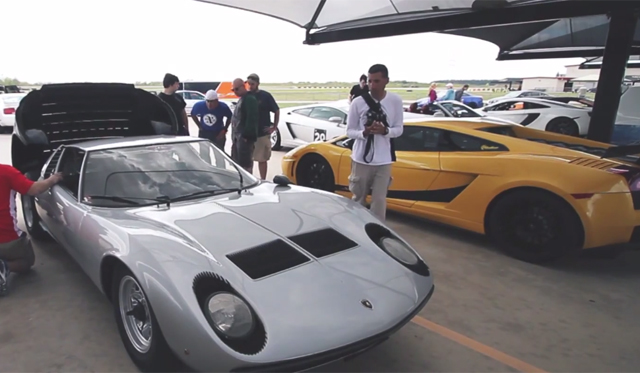 The team at SpeedTitans on YouTube have put together a great 10-minute film as a tribute to retired yet still legendary Lamborghini test driver Valentino Balboni.
The story of Valentino Balboni has become part of supercar folklore as the Italian rode past the factory on his bicycle while still in school. He started out working in the assembly department of Lamborghini before becoming a mechanic after graduating and later being asked by Ferrucio Lamborghini himself if he'd like to become Lamborghinis official test driver. He jumped on the opportunity and before long, he was hired by the then new Automobili Lamborghini and while serving as Lamborghini's chief test driver he drove almost every car to roll off the production line.
Balboni's infamous Lamborghini career was topped off in mid-2009 when Lamborghini introduced the Lamborghini Gallardo LP550-2 Valentino Balboni as a farewell gift. The Lamborghini Gallardo LP550-2 Valentino Balboni is powered by a slightly detuned 5.2-liter V10 engine now developing 550hp instead of the standard 560hp. However, the Balboni is rear-wheel drive and can hit 62mph in just 3.9 seconds and a top speed of 199mph. The car also weighs just 1,380kg which is 30kg less than the standard LP560-4.
The following video includes some great driving footage of Balboni behind the wheel of some of Lamborghinis most infamous models as well as a selection of interviews with the man himself!