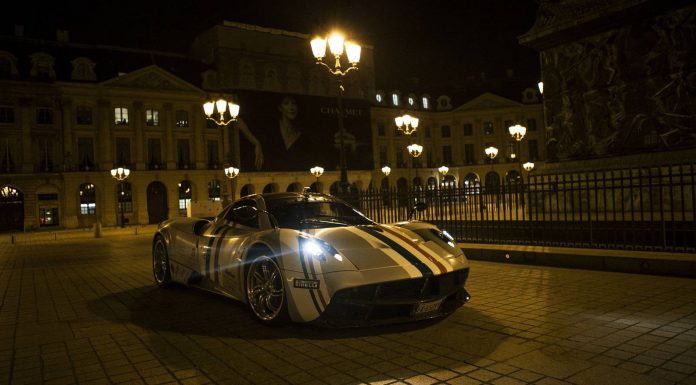 This is the Pagani Huayra that was showcased at the recently concluded Goodwood Festival of Speed 2013. Pagani is on their way back to Italy but made a stopover in Paris. Needless to say, this is one of the best location to make a stopover in Europe, and for a car that has won the hearts of many.
A few weeks ago we showed you a Blue Pagani Huayra in the same city which is used to similar cars but for a $1.3 million hypercar the Pagani still comes out as a unique masterpiece on the streets. This one is carrying the colors of the Italian flag showcasing a great deal of national pride.
The Pagani Huayra boasts a carbon-titanium body and is powered by a specially developed AMG V12 engine with twin-turbos. It may be cheaper than some Zondas such as the Cinque and Tricolore but its vicious design puts it in the same territory with the greatest supercars of the modern era.
Want to find out what went down at the Goodwood Festival of Speed last weekend? Feast your eyes on this feature from our coverage.