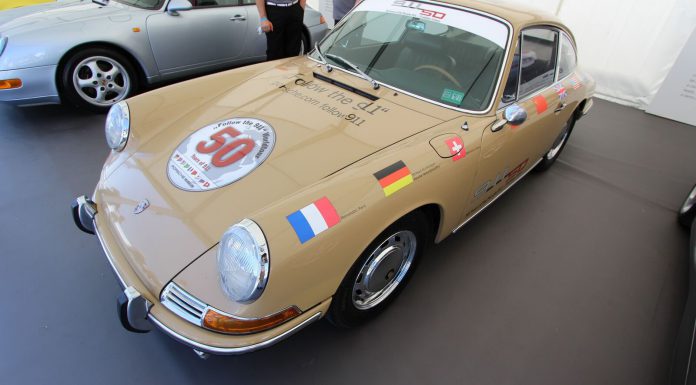 Since Porsche is the brand that takes center stage at the Goodwood Festival of Speed 2013, we thought we'd take a closer look at the model that has come to define the brand, the 911. From the modern era represented by the Porsche 991 GT3 to the historic Porsche 901 first launched at the 1963 Frankfurt Motor Show.
Having gathered such an eclectic collection of 911's together, we thought it only natural that we should bring you a gallery of the finest! Among the 911 models on display at Goodwood, the rarest can be found in the Cartier Style et Luxe Concours area. These include the original 901 from 1963 – of which only 82 cars were built due to a badging dispute with Peugeot, Turbo SE 'flatnose' from 1987 and Type 993 GT2.
Porsche have displayed every major model of the 911 at the Festival of Speed this year. One of the racing highlights is the 935/78 'Moby Dick' which raced at Le Mans in 1978. Although it was undoubtedly one of the fastest on the grid, the team suffered bad luck and had to accept only eigth place overall. Moby Dick gained its reputation for the white colour it debuted in as well as the extended whale tail and innovative skirting of racing rules.
Holding up the modern side of things, Porsche opted to bring the Porsche 991 GT3 for its first public dynamic debut! The Porsche 991 GT3 is the 911 that most track day experts are expected to purchase. It features a huge amount of engineering as it is the first GT3 to make the conversion to so automatic gearboxes as well as the first to offer rear wheel steering! The engine, transmission, body and chassis are entirely new. The Porsche 991 GT3 gets a 3.8-litre flat engine developing 475hp at 8,250 rpm.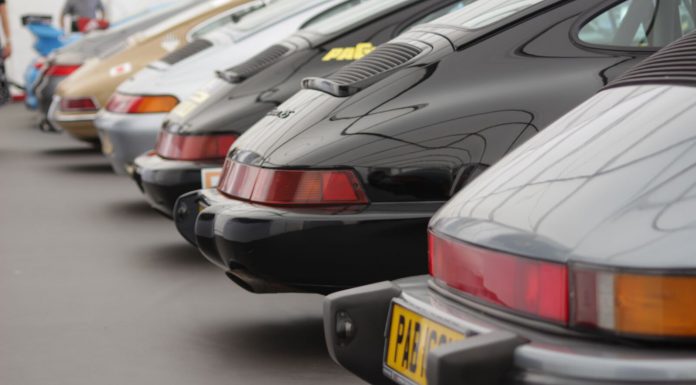 Undoubtedly though, the most impressive celebration of the 911 is the imposing central display Porsche have built outside Goodwood house. Which leads us to the question, which is your favourite Porsche 911?