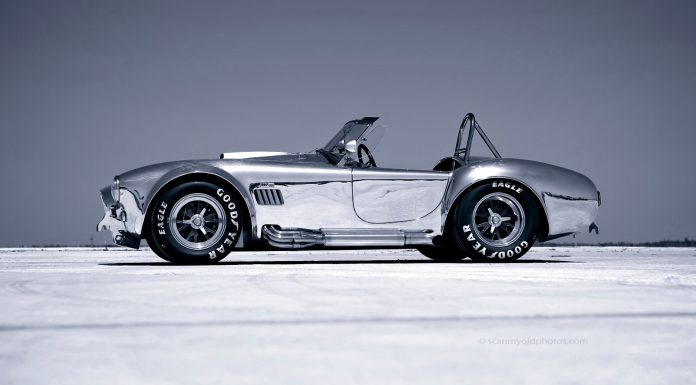 These days it seems that every where you look, you see a replica or a clone of something, an object that isn't the real deal. In automobiles, this often gets looked down upon and owners of authentic versions will even turn their chin up when seeing a fake. Why the snobbish attitude though? As the saying goes, imitation is the sincerest form of flattery and in this case can end up benefiting the authentic vehicles. I'll use the most replicated car in history to make my case and drive my point home. The Shelby Cobra and more specially, the 427 Cobra S/C [Semi-Competition] of which only 31 were ever built.
Back in the day when the Cobra was in production over at Shelby American, a small number of Cobras had been constructed for racing however not all of them sold. Carroll Shelby decided to convert them into street legal cars to try and sell them. It worked, perhaps a little too well. The result became an icon for the ages even if you aren't into cars. Cobras in general get attention like a topless chick walking down main street but this version just nailed it, a porno on four wheels. About a decade after the Cobra went out of production, replicas started to pop up and from there it snow balled into numerous companies all trying to copy the same car.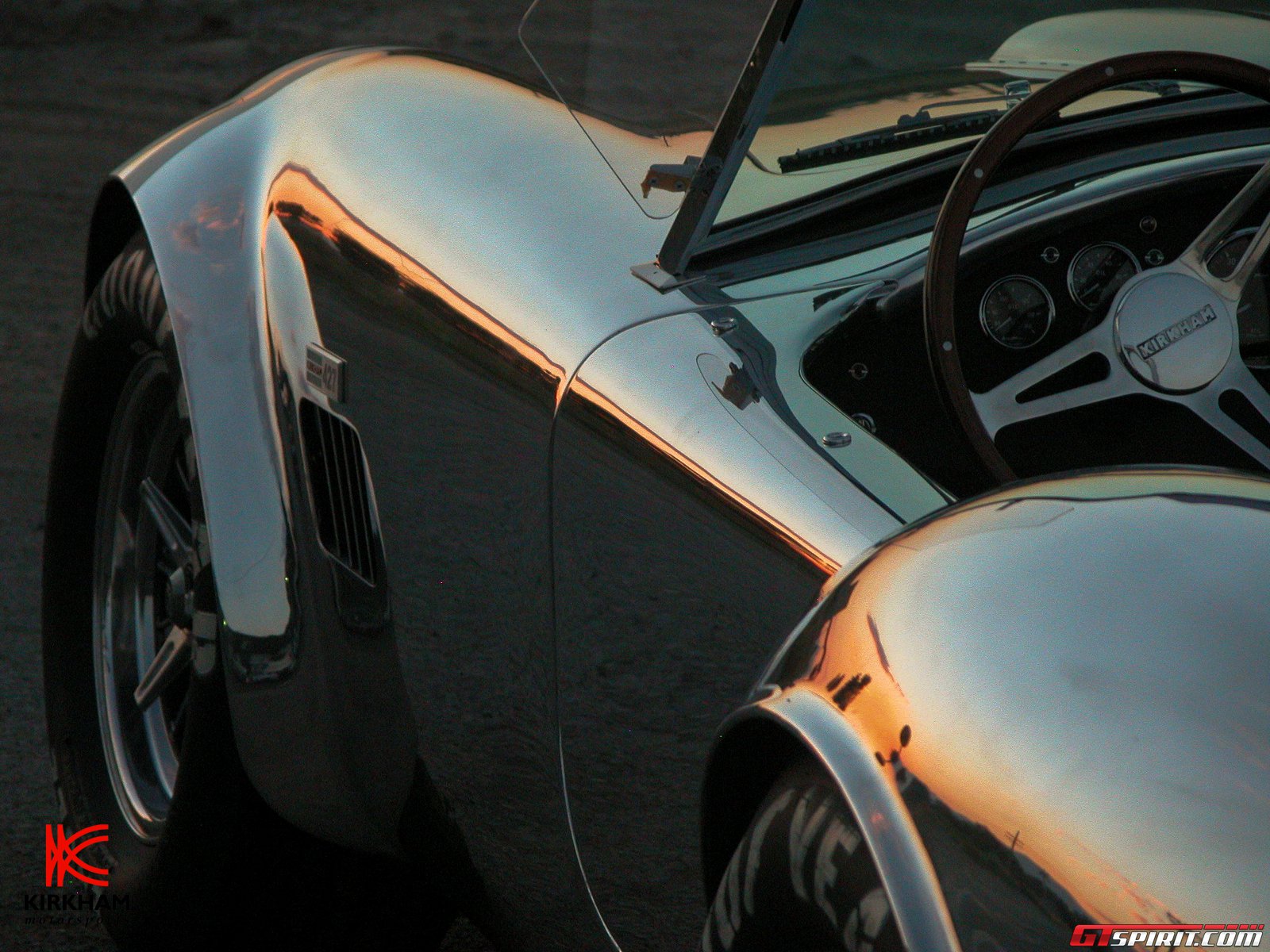 Today, the Cobra can be had from a wide range of options for your replica. Shelby, Superformance, Kirkham, Factory Five, ERA, and Backdraft are just a few of the companies that offer a replica Cobra. Shelby's replicas are called continuation Cobras, come with a CSX number and either a fiberglass body or an aluminum body. ERA is one of the oldest companies that build fiberglass replicas and Superformance is the only Shelby authorized replica manufacturer. Factory Five and Backdraft are two of the more inexpensive companies with FFR providing kits you build yourself.
Then there is Kirkham Motorsports, a company that prides itself on building replicas that are exact copies of the original Cobras, down to the aluminum bodies. Their work is so impressive that they even provide some parts, including aluminum bodies, to Shelby American. There is a pretty large market for the car and there are easily a dozen companies to have existed that created copies of the Cobra. The Cobra has been replicated so much that there are at least ten times as many replicas as there are of the original Cobras, of which only 1,003 were ever made. One can start to see how rare the originals are, especially considering the most famous iteration is the Semi-Comp, which is about as rare as the Ferrari 250 GTO.
Anything that is rare and desirable ends up being worth a lot of money and in this case, try seven figures for a Semi-Comp. Other versions of the Cobra are easily worth half a million as a starting point. If you told Carroll Shelby back in the 60's that his cars would end up being worth millions, he'd probably tell you that you need your head checked in some manor of speaking. At one point in time, he didn't even care about the car or the name. He sold the rights to the "COBRA" name to Ford for $1.
The fact remains though that the originals are worth a lot of money and are easily out of grasp to a lot of people. At one point in time, even Jay Leno couldn't afford an authentic Cobra. So he bought a replica and still loves the car to this day. Here is where I come to the first point about how replicas and clones help authentic versions of a vehicle. They help drive up the prices of the real deal. You see more of the cars out there, helping increase demand and the originals can end up being rarer than they would have been without any replicas or clones.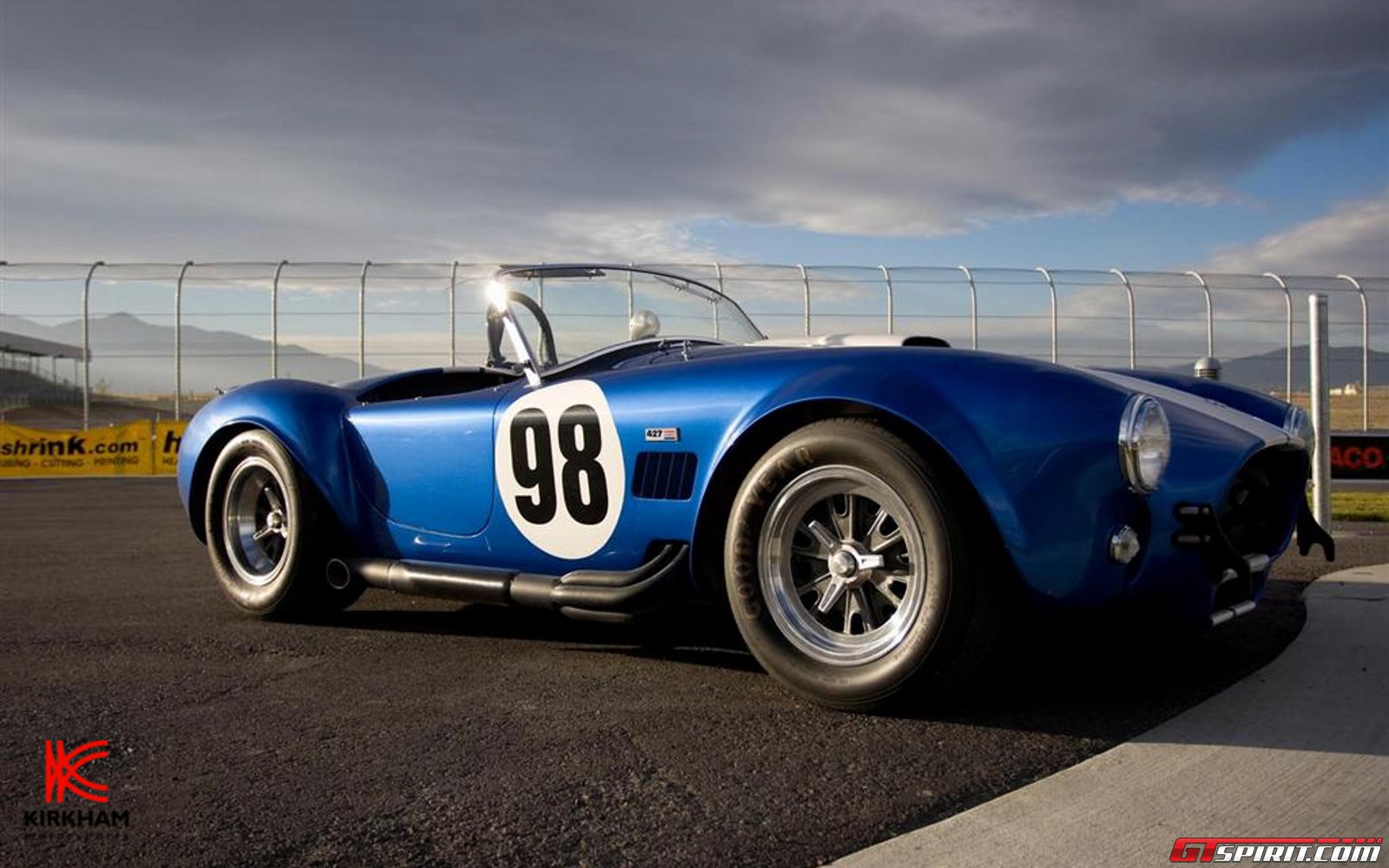 The fact that there are replicas and clones of something brings up another point, availability of parts. If something on an original needs to be replaced, you have a better chance of trying to find a suitable replacement part if there are replicas and clones being done. Not everyone can afford to have a one-off part made like Jay Leno for his rare collector cars, even if you own an expensive original. The availability of new parts can also mean parts of a higher quality. Let's be straight here, original parts made decades ago can mean inferior parts as well. Even NOS (New-Old-Stock) parts can end up falling victim to the effects of time and that's assuming nothing has changed in production quality of the part when compared to a modern repro.
Let's look at this from a different angle now. Should the unfortunate event of an accident happen, would you rather it be a replica or an original that just got turned into a large paperweight? The answer to that question I believe is part of the reason why people who own an original will hardly drive their amazing vehicles. The risk of losing something that is almost impossible to replace. Replicas and clones sound pretty nice in this situation. I'd wager 99.999% of the time you see a Cobra on the road it's a replica.
Without replicas and clones, some cars would never have a second chance at life, never to be enjoyed on the open roads long after they went out of production. That's incredibly sad, talk about a death worse than having Iron Man fall through the roof and crush you. When I find exotics that hardly ever see the other side of a garage door… my heart cries for them. That's like having a sexy runway model for a wife but not sleeping with her so that her next husband will enjoy his time with her. Without replicas and clones, you also wouldn't see cars like a Cobra or GT40 in a movie.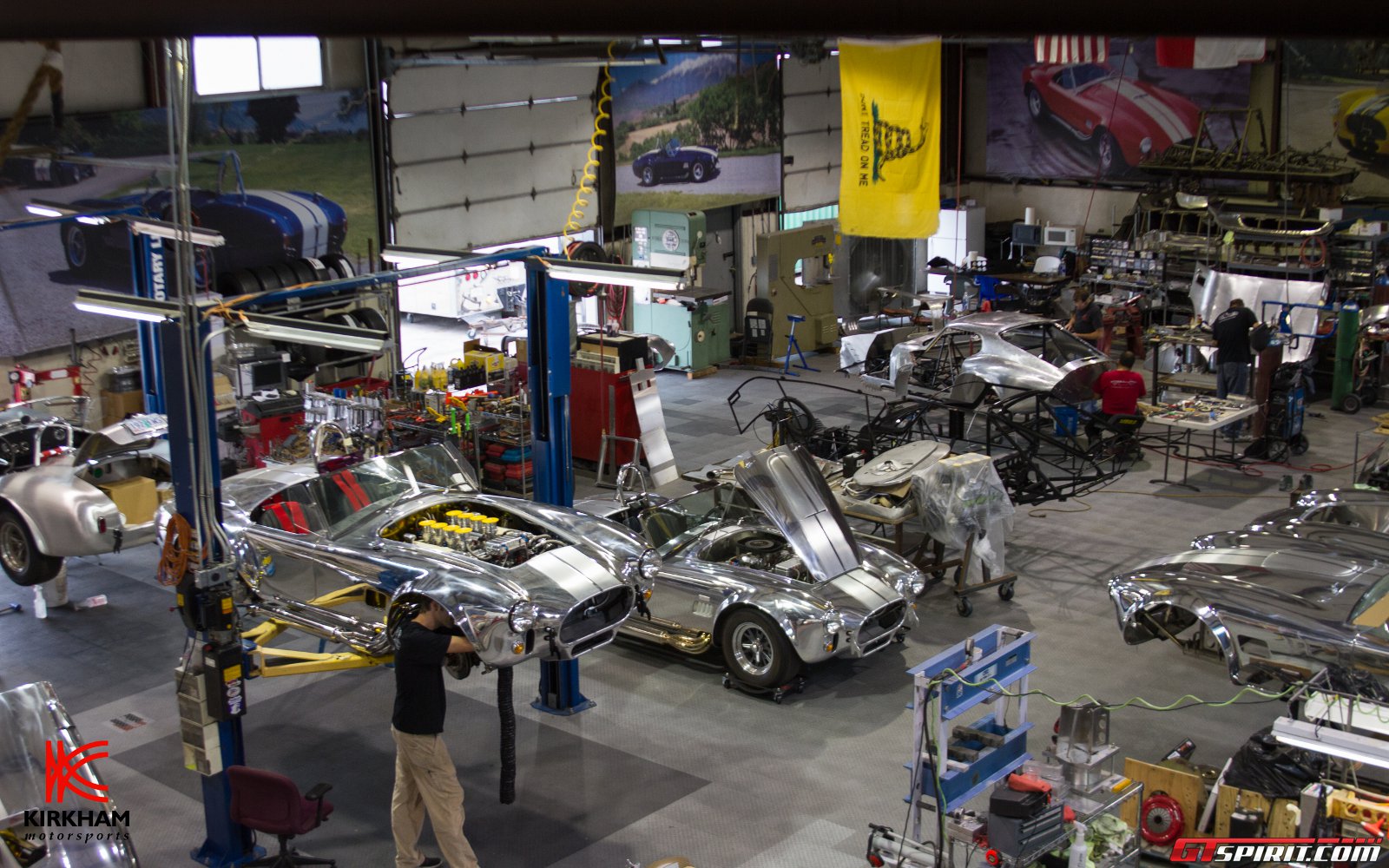 If the above arguments aren't enough, maybe this will do the trick. Without replicas and clones, the pride of answering the question "is it real?" with a "yes" wouldn't exist for the owners of authentic versions. There is a pride in owning something that other people love so much that they have to copy it. In the case of Cobras, it seems everyone has an Uncle or some distant relative that owned a real Cobra back in the 60's.
At the end of the day, owners of either an original or a replica / clone are getting to enjoy their dream and have fun with their passion. The owners of replicas or clones are just not fortunate enough to own the real thing. Replicas and clones actually help the authentic versions and make the vehicle more popular. Regardless of what you own, we're all enthusiasts and that's what really matters.
Lastly, I'd like to thank all the photographers that contributed to making this article possible. Chance Hales was very helpful as he is Kirkham's in-house photographer but not all of the photos were taken by him. Some of the pictures were by none other than David Kirkham, the blue FIA Cobra shots were by Trevor Legate and the cover shot is by Matt Charlton.