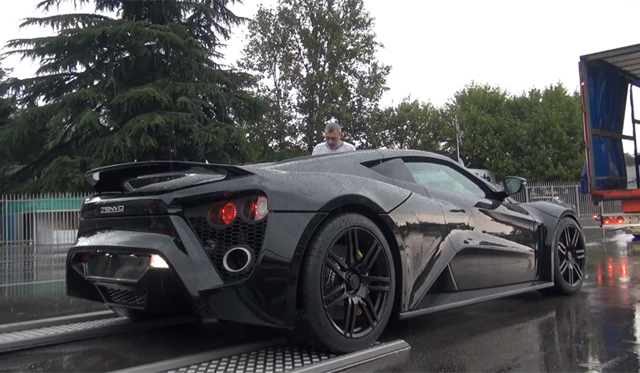 NM2255 on YouTube recently had the unique opportunity to film two extremely rare Zenvo ST1 supercars at a test day at the infamous Monza Formula One circuit capturing the two on track and revving in the pitlane!
Powered by a Turbocharged and Supercharged V8, the car produces 1,104bhp and 1430nm of torque. That's more than a Bugatti Veyron! Having both a turbo and supercharger is nothing new, Volkswagen have been using this idea for a while in their TSI models and Lancia used to use it for their Delta S4, but by using this design Zenvo can have both high levels of horsepower and high levels of torque. There's also the added benefit of increased fuel efficiency, although i believe this will be lower down on Zenvo's priorities than it is for VW!
Couple the power output with the cars relatively low weight of 1376kg compared to the Veyron's 2041kg bulk, it is one of the fastest cars on the planet! It's still not a light as the 1,249kg of the SSC but we'll forgive it on the basis of it looks. A power to weight ratio of 802bhp per tonne is very impressive and Zenvo claim this could propel the car to 62mph in 3 seconds. There's a limiter on the top speed to just 233mph (375kph) which we presume is because the design of the car only allows only for this.