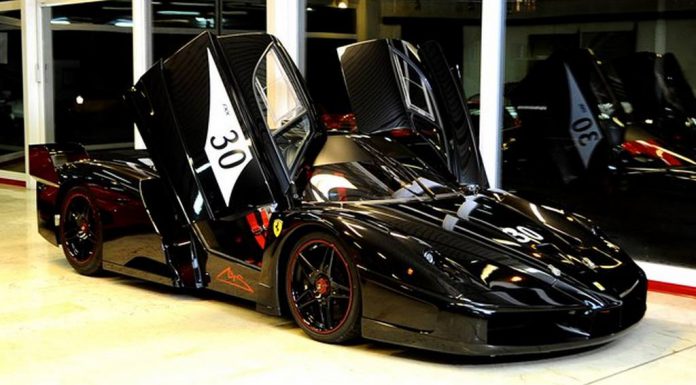 The infamous black Ferrari FXX once owned by seven time Formula One World Champion Michael Schumacher is currently for sale for the equivalent of $2.6 million U.S. in Switzerland.
Schumacher's black Ferrari FXX got worldwide recognition when it featured on an episode of Top Gear in mid-June 2009 where Michael Schumacher was dressed as the Stig and drove it around the test track in a record-setting time.
Despite having attended numerous motorsport events with Schumacher at the wheel, the car has travelled just 900km and is one of just 30 units to have been produced.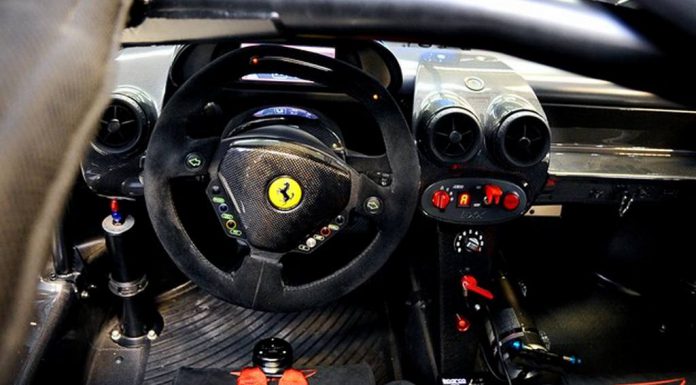 As a reminder, the Ferrari FXX is powered by an upgraded variant of the 6.0-liter V12 engine found in the standard, road-going Ferrari Enzo. Displacement has been increased from the 6.0-liters of the standard Ferrari Enzo up to 6.3-liters. Consequently, the Ferrari FXX produces an insane 790hp at 8,500rpm and 506lb-ft of torque at 5,750rpm. As a result, the Ferrari FXX can hit 60mph in around 2.5 seconds, before hitting a claimed top speed of 243mph.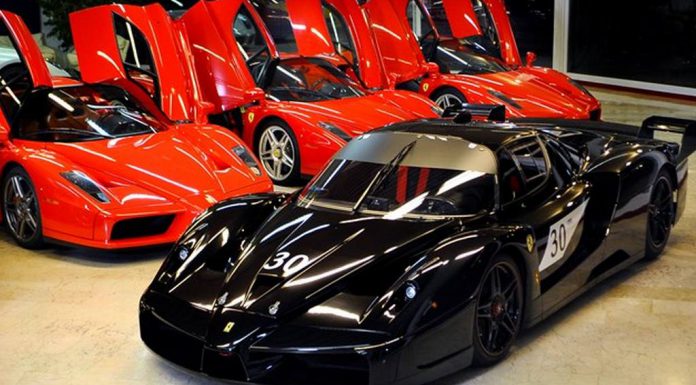 The Ferrari Enzo and Ferrari FXX were recently replaced by the 2014 Ferrari LaFerrari. The Ferrari LaFerrari gets a 6.3 liter V12 which is connected to an electric motor similar to the system on the McLaren P1. The Ferrari F150 V12 has an output of 800hp at 9.000 RPM and 700Nm at 7.000 RPM while its electric motor has a maximum output of 163hp and 270Nm of torque. That delivers a total combined power output of 963hp, allowing the new Ferrari Enzo to do 0-100 km/h in less than 3 seconds, 0-300 km/h in 15 seconds and a top speed in excess of 350 km/h.
[Via Auto Scout 24]