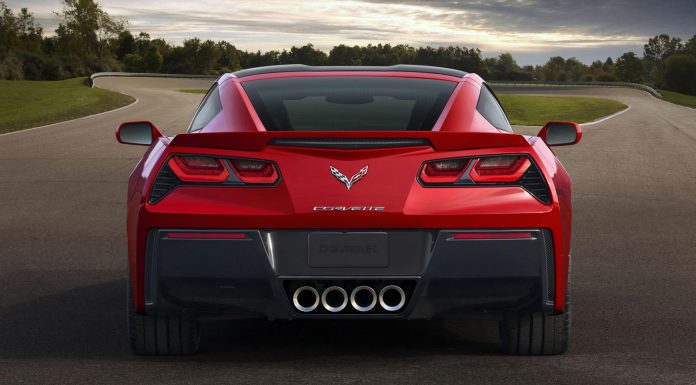 Chevrolet has finally announced official UK prices for the brand new 2014 Chevrolet Corvette Stingray over 6 months since it was first launched at the Detroit Motor Show 2013.
Separating the UK-delivered 2014 Chevrolet Corvette Stingray from the standard North American car is that it comes standard with the otherwise optional Z51 Performance Pack. When fitted with this, the 2014 Chevrolet Corvette Stingray coupe will set you back £61,495. In addition to this detail being released, the options list for UK-bound Corvette C7's has also been released with full pricing details.
At the moment there are only four listed extras. The first is metallic paint which costs £600, the second is Tintcoat paint costing £1000, Sat-nav setting you back £1,450 and black aluminium wheels costing £550.
While the 2014 Chevrolet Corvette Stingray may lack on the optional extra front, it certainly makes up for that with its brand new design and new V8 engine. The new V8 now delivers a total of 460hp and 465lb-ft of torque in base specification meaning the 2014 Chevrolet Corvette Stingray can hit 60mph in under 4 seconds.
By comparison, a Nissan GT-R in the U.K costs £76,610, while the similarly-powered but admittedly very different Mercedes-Benz C63 AMG coupe costs £58,165.
[Via Piston Heads]