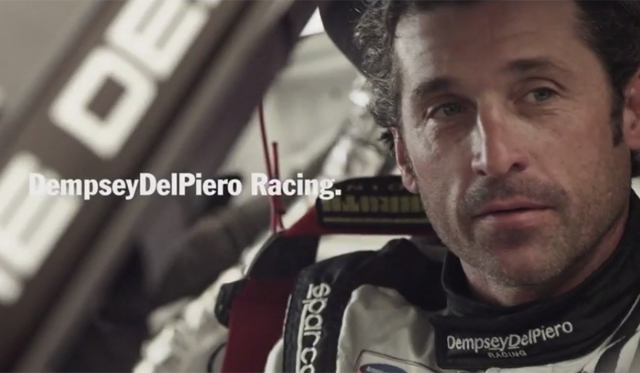 He may be best known as a Hollywood A-lister who has risen to fame on Grey's Anatomy, but Patrick Dempsey is also an avid racing driver and is preparing to compete in a Porsche 911 GT3 RSR at the 24 Hours Le Mans 2013 this coming weekend.
To celebrate this announcement, Porsche has just released the following video introducing Patrick Dempsey and his Dempsey Del Piero Racing team to Porsche Motorsports. In the video, Porsche starts off by showing some drifting and truck racing which it obviously sees are sports only good for entertainment.
At the upcoming 24 Hours Le Mans 2013, Patrick Dempsey is set to team up with Porsche factory driver Patrick Long and Joe Forster who will all have turns behind the wheel of a Porsche 911 GT3 RSR race car. Patrick Long wasn't originally a part of this 24 Hours Le Mans 2013 team, but was called in after Michael Avenatti had to give up his racing seat.
In a statement about the upcoming endurance race and being partnered with Porsche factory driver Patrick Long, Dempsey said, "Just returning to Le Mans is fantastic in itself but having a driver the caliber of Patrick Long join our team is practically a dream come true."