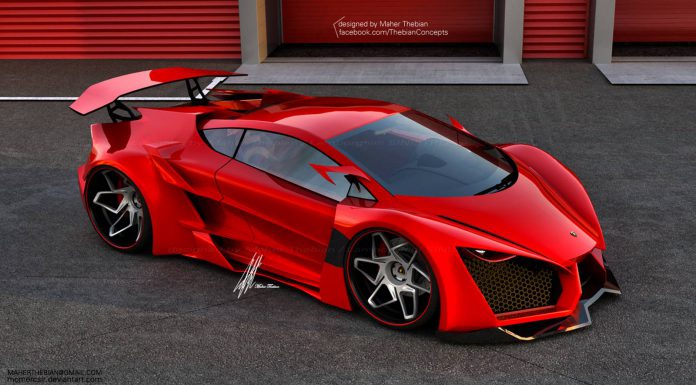 We've brought you some stunning concept creations from Maher Thebian in the past and his latest one is arguably the most insane and impressive to date. Maher is dubbing his latest project the Lamborghini Sinistro Concept and as with all of his designs, it's simply out of this world!
As its name suggests, the Lamborghini Sinistro Concept has been created to be just that, a Lamborghini, and consequently it features all the insane styling you'd expect from any Lamborghini. However, whereas Lamborghini only turns the extreme scale up to 10, Maher has turned it up way past 11 with this design.
As the following images show, the Lamborghini Sinistro Concept seems to have a similar size to the relatively compact Lamborghini Sesto Elemento and features a few trademark Lamborghini features such as its centre-exiting exhaust and Lamborghini Murcielago LP670-4 SV inspired rear wing and diffuser.
Apart from those details, the Lamborghini Sinistro Concept features completely bespoke body work incorporating massive wheels both front and rear, as well as an extremely aggressive front bumper with massive air intakes. As you would expect from any Lamborghini supercar, the Lamborghini Sinistro Concept has been designed with a mid-engined layout.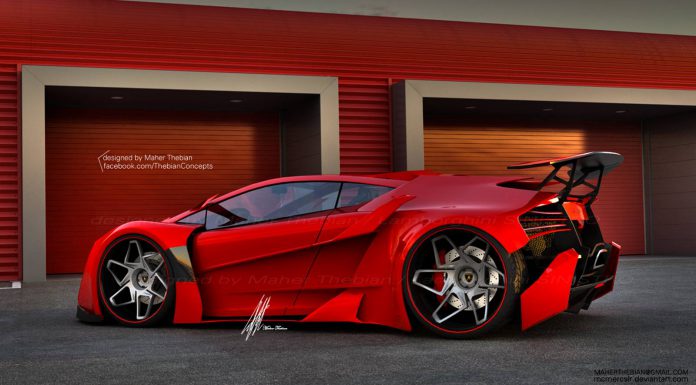 Thanks to Maher for allowing us to share his latest project and be sure to show him your support by visiting his Facebook page and Deviant Art page!