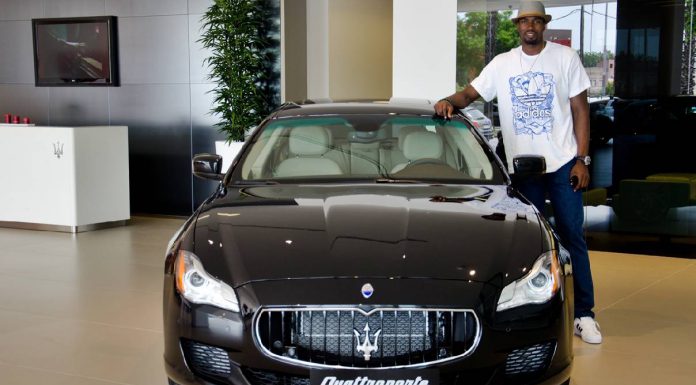 OKC Thunder player Serge Ibaka is in Europe touring around after completing the NBA season on a bad note. Named as one of the best defense players in the team, Ibaka is yet to come with the reality of losing at the semi-finals to Memphis Grizzlies in the Western Conference playoffs.
Ibaka has something to be proud off as he is driving around in Barcelona in a new Maserati Quattroporte GTS. He was in northern Italy on Sunday and is now in spain. He has been attending the Adidas Eurocamp tour. While in Barcelona, Ibaka visited the ground zero of where the tornado recently occurred in Oklahoma City. Maserati on the other hand returned the favor by loaning him their latest and top of the range luxury sedan-Maserati Quattroporte GTS.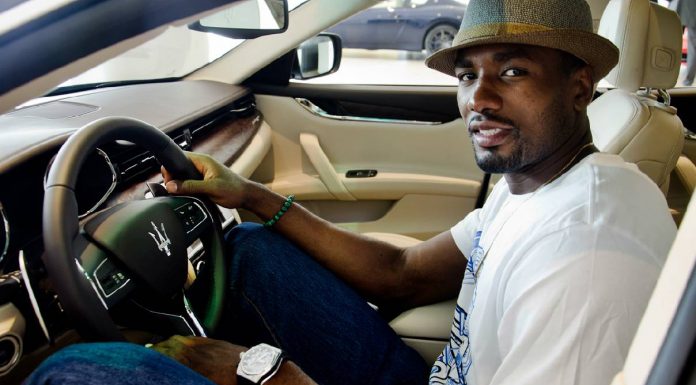 The new Maserati Quattroporte GTS comes with a 3.8 liter V8 engine which is twin turbocharged and mated to an 8-speed automatic transmission driving the rear wheels. The V8 produces 523hp and 710Nm of torque for a 0-100km/h time of 4.7 seconds and a top speed of 307km/h.