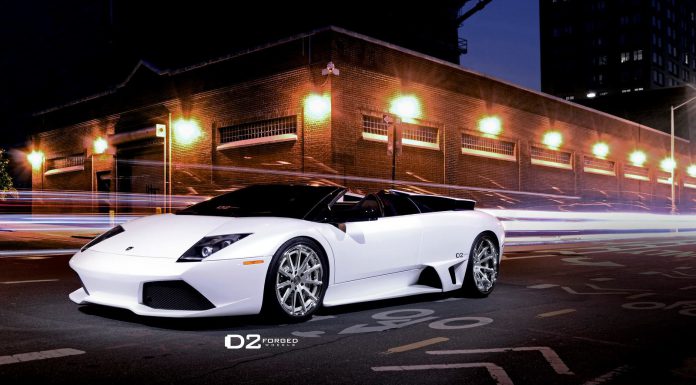 Wheels manufacturers D2Forged have recently revealed a white Lamborghini Murcielago LP640 Roadster wearing their CV 11 wheels. The project was then taken out for a night photoshoot which came out quite well, revealing the beastly soft side of the open sports car from Sant'Agata Bolognese.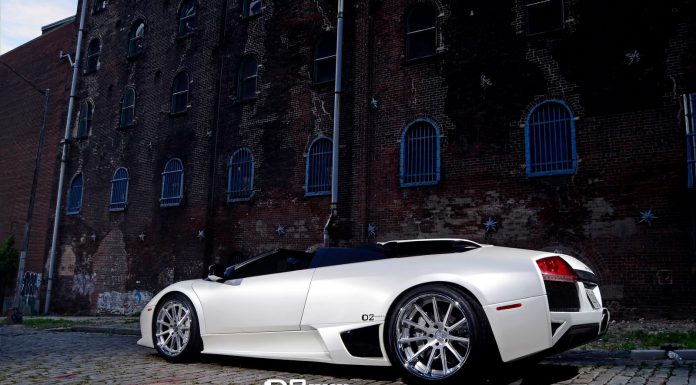 The wheels are finished in a BBC finish (not the British media company) but Brilliant Brusjhed Cleared finish that come with chrome lips which are visible from any point. These wheels are also in deep concave nature adding more stance to the looks. The front axle was mounted with 19×8.5 inches of these wheels in shallow concave as opposed to the deep concave which was used in the rear wheels sizing 20×13.5 inches.
The Murcielago made debut in 2001 which the roadster coming to birth in 2004 before it was utilized in Batman Begins. And that began the history of Lamborghinis in Batman movie sequel. The car in topic, the LP640 Roadster arrived in 2006 a few months after it's coupe was shown in Geneva. It featured a 6.5 liter V12 rated at 631hp.
At the time of its debut the car had a marked price of $345,000 but the price could be much lower today, say $200,000 bracket.