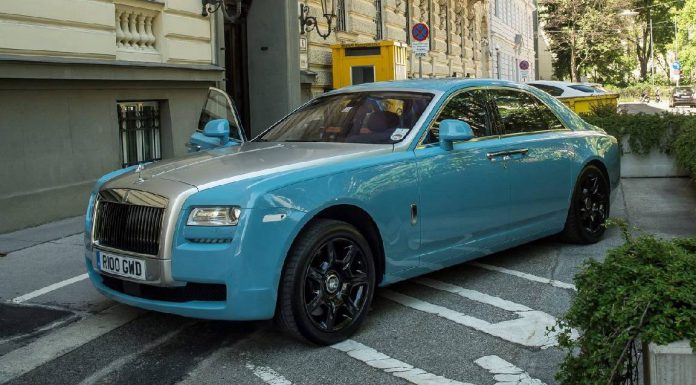 One of the biggest events on the calendar for Rolls-Royce this year has kicked-off in Vienna, Austria. It is called the Alpine Trial Rally. Rolls-Royce released a photo of the 2013 Rolls-Royce Ghost Alpine Trial Centenary Edition packed outside the British mission in Vienna. The next stop they make will be at Gaming, which is a municipality within the district of Scheibbs in Lower Austria.
The rally has more than 40 Silver Ghosts running alongside the new model, some over a century old. They will travel over 1,800 miles of Alpine roads starting from today, and will pass through Italy, Croatia and Slovenia before returning to Vienna where they will have a specila evening hosted by Margraf Pallavicini at his Palais.
Next Friday, June 21, they will stop over at Riva Del Garda where a Rolls-Royce club will have prepared 100 historic Rolls-Royce Silver Ghosts to assemble in sign of a century's celebration of the Alpine Trial. The Silver Ghosts really did well in the Alpine Trial of 1913 and were named 'The Best Car in the World'.
The drivers who will ride in the new centenary Ghost will have quite an easier time than the rest of the crew. Inside you find that the clock displays the stages of the rally and timings, whilst inlays to rear picnic tables and the front fascia express the topography and distances of the Alpine route.