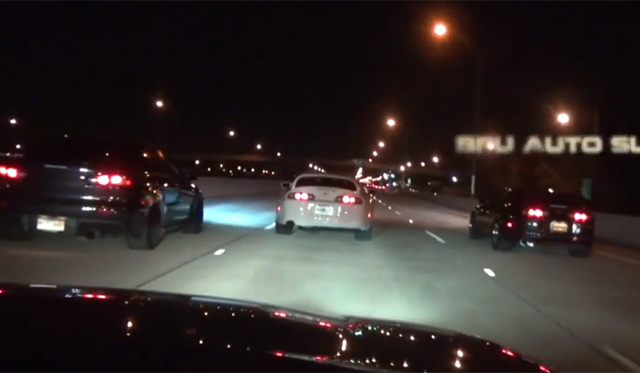 While street racing has and will inevitably always be outlawed around the world, those brave enough continue to participate do manage to produce some of the most entertaining drag racing videos on the net.
The following video put together by ThatRacingChannel (TRC) on YouTube gathers together some of the very best illegal street racing clips to have been filmed in the U.S. in the last few months into one truly epic compilation video sure to get your adrenaline pumping.
Included in the following video are street racers including cars from all around the world, including all the JDM, American and Italian goodness you could ever wish for. Just a few examples of races present in the clip is one between a 1050whp Toyota Supra, a 1000hp Nissan GT-R and a 1180whp Toyota Supra. Another awesome street race shown is one between a 1500hp twin-turbo Lamborghini Gallardo and a 1700hp Chevrolet Corvette!
Please not that GTspirit does not condone this sort of behaviour.