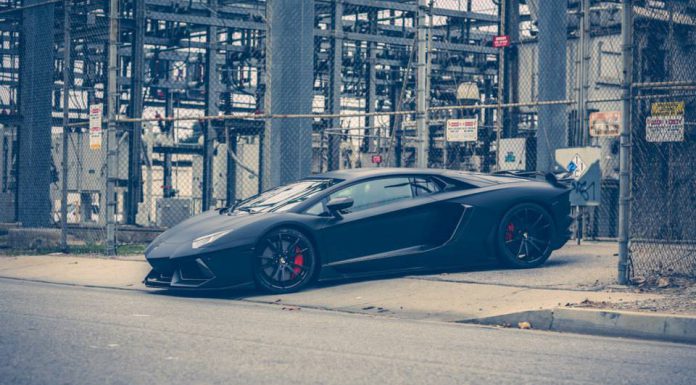 The Lamborghini Aventador continues to impress and even after achieving a milestone of 2000 units in just two years, tuners and wheels manufacturers are not yet done with it. This is the latest build from Forgiato Wheels. They fitted their F2.01 ECL wheels on this matte black Aventador to give it a good degree of menace.
The wheels now match properly with the body paint, displaying an all-black theme from top to bottom. This is also one of the most favored looks on the Aventador, most people prefer the black on black theme but thanks to Batman-his Avntador in The Dark Knight Rises was also a black one, a move that inspired this trend amongst Aventador owners.
With that said, the sports car is good for the road accompanied by its 6.5 liter V12 engine developing 700PS and a top speed of 349km/h. It will launch at rocket speed from naught to 97km/h in just 2.9 seconds thanks to its furious and agile 7-speed single clutch transmission.