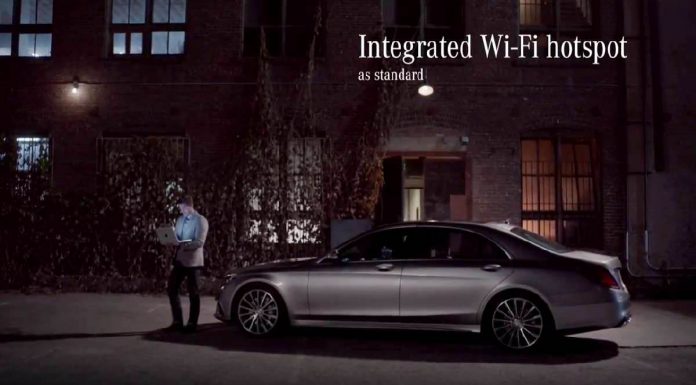 Mercedes-Benz laid the path for future luxury technologies with the new Mercedes-Benz S-Class. Vision achieved, that's what the German car maker says in regard to the new luxury sedan, the 2014 Mercedes-Benz S-Class. They recently released a video that compliments their earlier text release which we showed you a few weeks ago. This does not only prove the rigidity of Mercedes-Benz in the luxury car segment, it puts them at the top of the food chain.
The latest generation S-Class is the first developed with the Asian market firmly in focus. Therefore, the long wheel base Mercedes-Benz S-Class forms the basis of the range, with the short wheel base version developed from this.
http://www.youtube.com/watch?v=qBb3PvArMnY
The video highlights among many things the technology inside which forms the basis of the luxury. It shows a business man working closely with his construction project. Telecommuting is very easy in the new Mercedes not to mention internet connectivity is a touch away through Wi-Fi. Safety put into focus, pedestrians safer, changing lanes is safer and the level of safety goes on and on.
Better yet, among the powertrains offered are the 3.0-litre V6 diesel with 254bhp in the 2014 Mercedes-Benz S350 BlueTEC and a 2.1-litre four-cylinder diesel engine with 204bhp in combination with a 20kW electric motor for a total output of 228bhp in the 2014 Mercedes-Benz S300 BlueTEC Hybrid. Mercedes-Benz will also offer a twin-turbocharged 4.7-litre V8 petrol engine that produces 449bhp. We also suspect that an S63 AMG and S65 AMG will follow, alongside a Maybach replacement at some point.
Let's just say, you barely drive the new S-Class, it drives you!