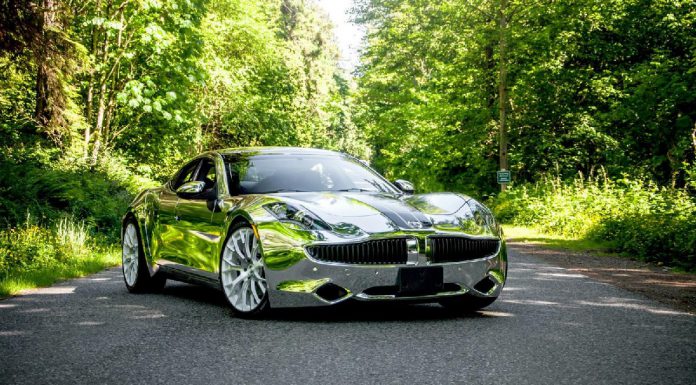 When a chrome Fisker Karma comes into mind, one thinks of the one owned by Justin Bieber. Well, here is another one and coincidentally its also in Canadian ownership. This particular Chrome Fisker Karma was recently worked on by SR Auto Group who fitted PUR Wheels 2WO on it.
Dylan King Photography took the Karma for a photoshoot in the woods accompanied by a Nissan GT-R Black Edition. Not that any of these cars have much in common apart from running on four wheels but it's quite an interesting pair.
As for the Fisker Karma, the car hails from the suffering company Fisker Automotive which has in the recent past undergone very bad times. Luckily Henry Fisker the company's founder has recently decided to partner with a Hong Kong billionaire to try and save the sinking boat. Fisker is about to be sold by the American government to pay back unsettled debts.
The Fisker Karma is a hybrid plug-in vehicle that uses a 2.0-liter Ecotec four-cylinder direct-injected and turbocharged gasoline engine rated at 260hp. This engine is assisted by the two electric motors rated at 161hp and also a roof mounted solar panel that provides an additional 4 miles to the electric driving range. In full electric mode the car can travel for 51km. It has a top speed of 201km/h and a 0-97km/h time of 6.3 seconds.