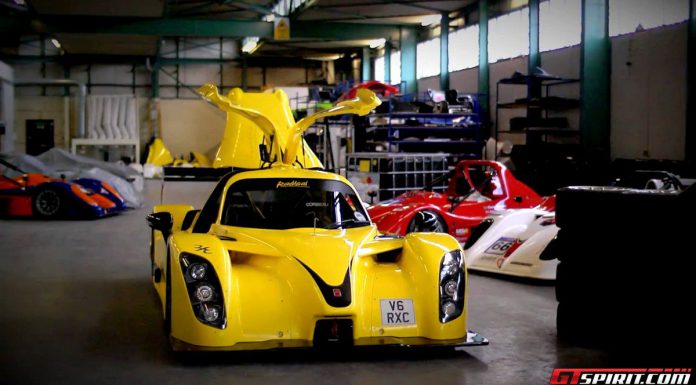 UK made sports car the Radical RXC (Road-Legal Xtreme Coupe) has been in the news during the past few months. The car made its debut at the Autosport International 2013 and is scheduled to go on sale in 2014. For those who are not familiar with it, this is a race car for the road as you shall see from the video below!
In that regard, XCar have now reviewed the Radical RXC and shed more light into it. XCar is the same crew which has showed us several car reviews including the remarkable one of the 1985 BMW M3 and the BMW M3 GTS. The Group Marketing Manage Roger Green explains that the Radical RXC is the best choice for those willing to experience racing in a road-legal manner, in a car that weighs only 900kg and sprints from 0-100km/h in just 3 seconds, that's Aventador territory!
Indeed, the official details show that it features a 3.7 liter V6 engine from a Ford Mustang producing 380hp at 6750rpm and 320lb-ft of torque at 4,250rpm resulting in a power-to-weight ratio of 422hp per tonne. This engine will be mated to a seven-speed Quaife gearbox with paddle shifters driving the rear wheels and helping to propel the RXC from 0-100km/h in just 2.8 seconds. Roger said that in future they will introduce an even lighter V8 engine from the Mustang with 500bhp.