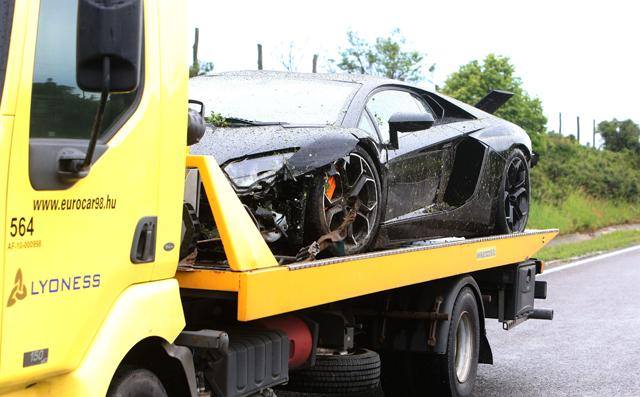 A black on black Lamborghini Aventador has been destroyed in an horrific Hungarian crash near Budapest.
The crash reportedly occurred on the M3 motorway when the driver, Hungarian footballer Dzsudzsák Balázs, lost control of the 6.5-liter V12, 692hp Lamborghini Aventador on the wet roads. However, it's currently unclear if speed was a factor or if Dzsudzsák Balázs was even to blame for the crash.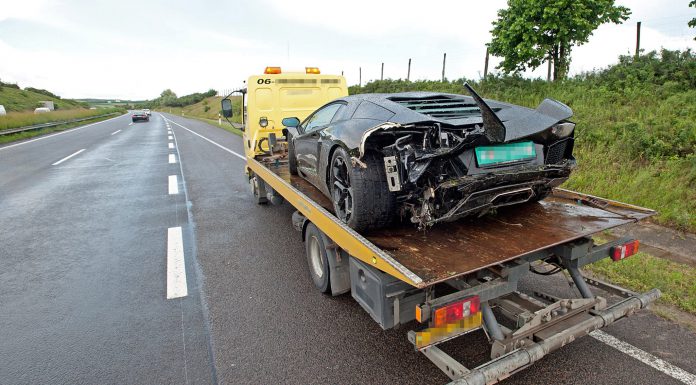 It's believed that Dzsudzsák Balázs was able to come away from the horrific accident with few injuries.
[Via Totalcar Magazine]