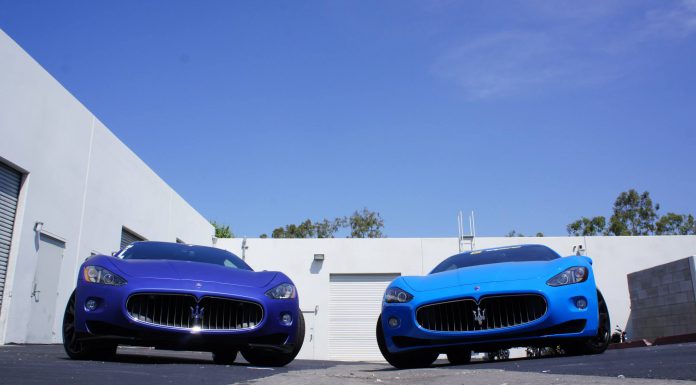 The R's Tuning have revealed yet another great pair of cars that certainly call for attention. This time round they picked on two Italian marques from one manufacturer, two Maserati GranTurismo's. One happens to be the MC Sport Sport Line while the other is the normal GranTurismo. Both cars have different shades of blue but similar black finished wheels.
The Maserati GranTurismo has a skyblue color and is the least powerful of the duo. It featured the older 4.2 liter V8 engine from Maserati that gives 399hp and mated to a ZF six speed automatic transmission. This car received a lot of criticisms at the time of its debut back in 2007. Its closely related competitors like the Alfa Romeo 8C Competizione would perform better even having sharing similar powertrain components.
The matte blue metallic Maserati GranTurismo MC Sport Line on the other hand was a wakeup call for Maserati. Utilizing their new 4.7 liter V8, it exhaled a good 440bhp and a 0-97km/h in 4.8 seconds. Of course newer models like the MC Stradale will do better but this still stands as one of the best Maseratis out there. It has an MSRP of around $143,000.