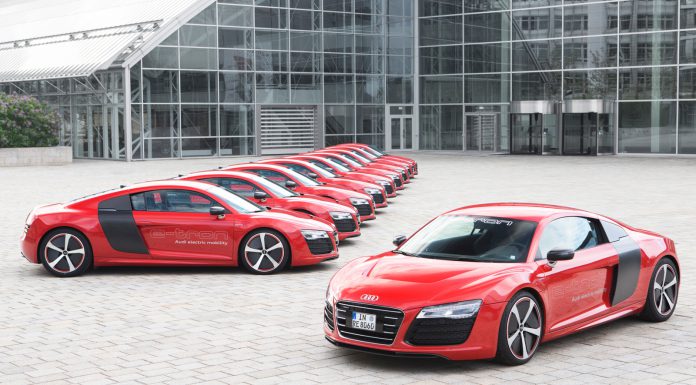 Audi has once again confirmed that the Audi R8 e-tron will not hit the production line and that the current 10 units Audi has completed are currently just being used for developmental purposes.
It's believed that the main reason for Audi refusing to put the all-electric Audi R8 e-tron into production is the fact that battery technology hasn't developed like Audi had hoped, meaning prices for the batteries are still too expensive to be a viable option for relatively mass production. Furthermore, it's also believed that Audi still remains hesitant putting an all-electric supercar into production due to the limited range and charging times of modern-day battery systems.
Despite this rather upsetting news, Audi recently announced that through the continual development of the aforementioned 10 Audi R8 e-tron prototypes, it will gain extensive expertise for future electric models.
Development of the Audi R8 e-tron initially began way back in 2009 when Audi revealed the first concept vehicle at the Frankfurt Auto Show 2009. During the preceding years, numerous other Audi R8 e-tron concepts debuted at major motor shows, including an Audi R8 e-tron Spyder. These outlandish concept cars were then subdued down into the form of the regular Audi R8 indicating that production was imminent but that wasn't in fact the case.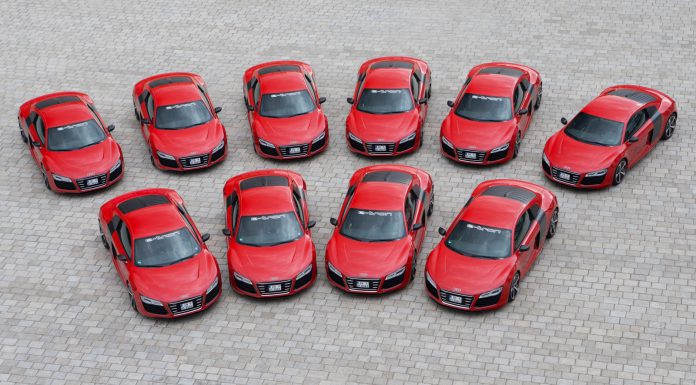 The Audi R8 e-tron still produces some impressive numbers with a 0-62mph sprint of 4.2 seconds and an electronically limited top speed of 124mph.
[Via Autocar]