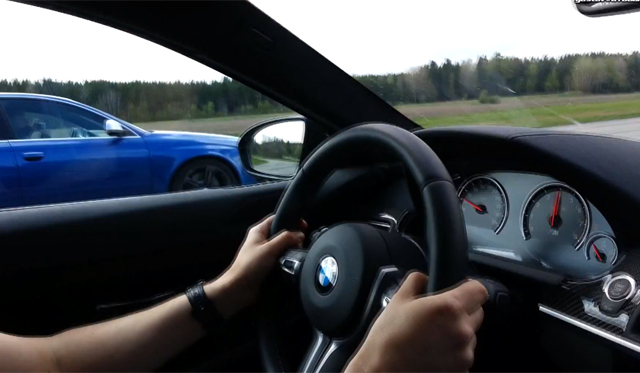 The demand for high-powered luxury sedans and GT cars has skyrocketed in the past few years with cars such as the Audi RS6 and BMW M6 being two prime examples of sedans and GT cars developed specifically with the driver in mind.
However, while both of these vehicles produce over 500hp from their respective V8 engines, tuning shops throughout Germany are continuingly seeing greater demand for even faster and higher-powered luxury cruisers.
In yet another rolling drag race from M5boarddotcom, the team this time gathered a BMW M6 tuned by Manhart Racing and outfitted with the tuning firm's 700hp Stage 4 kit and an MTM tuned Audi RS6 sedan with 743hp for one epic race.
Place your bets, because the winner of the two races might surprise you!