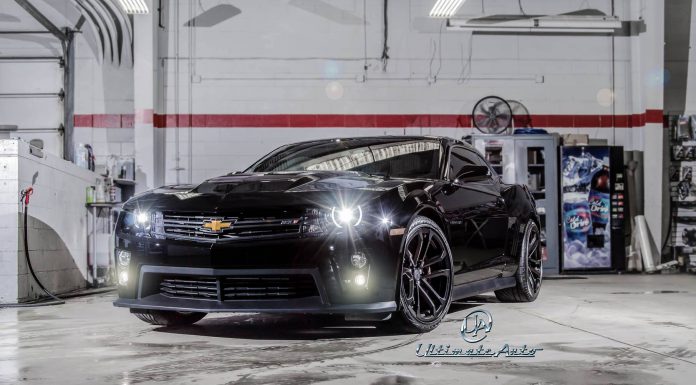 Orlando-based tuner and Audio specialists Ultimate Auto are back with a new build this time based on a Chevrolet Camaro ZL1. This has to be one of the best projects from the tuner that we have come across. Without even going direct to the fact-sheet, just by the look of it one can tell that they fitted the American muscle car with a very exhilarating interior which was later complemented by the all black theme on the outside to give it the menacing look.
Moving on to the modlist, the supercharged American beast was fitted with a Borla cat back exhaust system and headers to enhance its airflow and restrict any back pressure. They added a K&N carbon fiber intake system that helps stuff more air into the supercharger, not to mention the 125 shot of NOS. Their audio specialty comes in with the JL Audio HD amplifiers and 2 W7's in a custom band pass enclosure they fitted. The interior speakers are housed in custom built inserts that are painted candy red to match the rest of the install.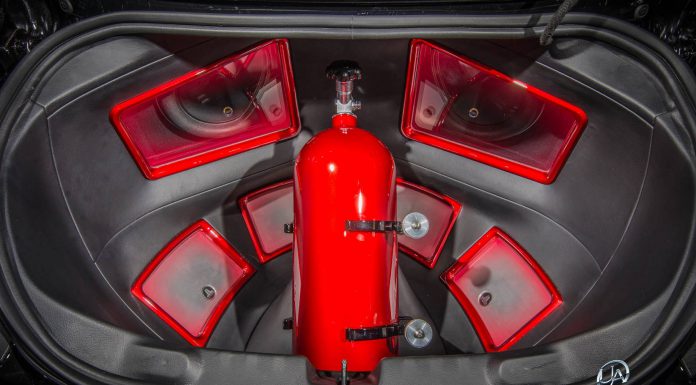 Just a recap, the Camaro ZL1 uses an all-aluminum 6.2L supercharged V8 engine rated at 580-horsepower and 556 lb.-ft. of torque. The powerhouse can be mated to a TREMEC 6-speed manual (MG9) or Hydra-Matic 6L90 available automatic transmission. The 0-97km/h sprint time is 3.9 seconds and a top speed of 184mph, the prices MSRP plays around $54,995.