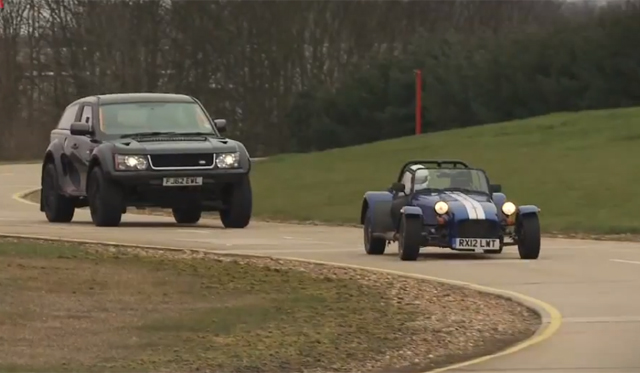 On paper, the 550hp Bowler XKR S roadster and the Caterham Seven Supersport couldn't be anymore different.
The supercharged, V8-powered Bowler XKR S has been created with some of the toughest rallies in mind, while the Caterham Seven Supersport is a lightweight, track day weapon built specifically for those looking for a cheap and reliable thrill to take to the track every weekend.
Consequently, one would think that the Bowler XKR S would be extremely outshone on a tarmac test track by the lightweight Caterham Seven Supersport, but as Autocar recently found out in their latest track test, the Bowler XKR S actually gives the tiny Caterham Seven Supersport a real run for its money!