Toyota's in-house performance tuning arm, Toyota Racing Development (TRD) has just released a brand new styling package for the 2014 Lexus IS range.
While most of the upgraded package 2014 Lexus IS is visual, TRD has gone about tweaking the Japanese sedan from a performance respect with the addition of a selection of chassis improvements, additional bracing for the suspension a well as an optional sports muffler kit.
From a visual standpoint, the 2014 Lexus IS by TRD features a brand new TRD bodykit which includes new front and rear bumpers, more aggressive side sills, 19-inch aluminium wheels, a bootlid spoiler, new rear diffuser and quad exhaust pipes.
The 2014 Lexus IS TRD is currently only available on the Japanese market with the bodykit costing the equivalent of $4,270 USD, the suspension upgrades costing $2,817 USD and the wheels starting at $5,150.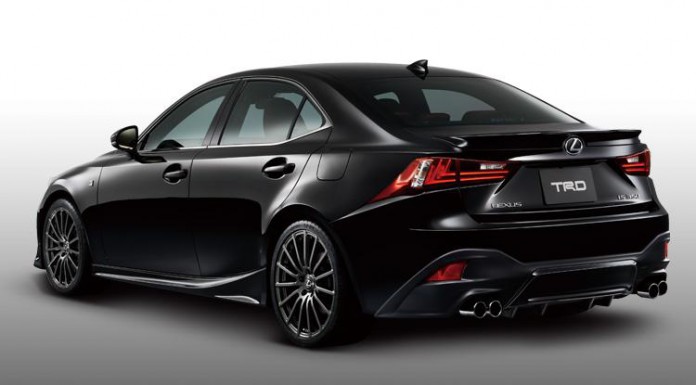 It's currently unclear if the bodykit and performance upgrades will be available to U.S distributers, but we remain hopeful.
The kit will be available for both the IS 250 and IS 350 trim, with the standard 2014 Lexus IS 250 featuring a 2.5-liter V6 engine delivering 200hp while the 2014 Lexus IS 350 is powering by a 3.5-liter V6 engine with 306hp.