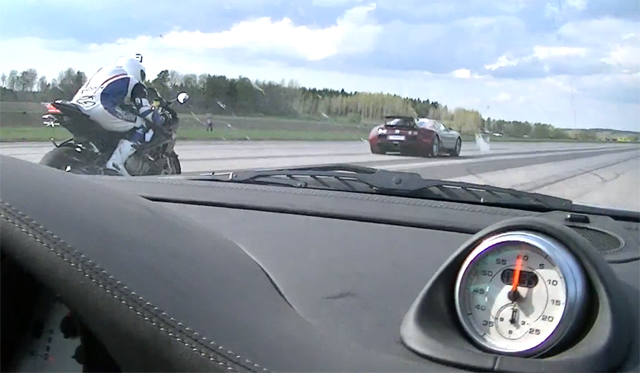 Despite being almost 10 years old, the Bugatti Veyron remains one of the fastest accelerating supercars on the planet and as the following video shows, it hasn't lost any of its performance prowess.
M5boarddotcom on YouTube recently gathered a Bugatti Veyron, a Porsche 911 Turbo and a BMW S1000RR superbike and brought them to an abandoned runway to see by just how much the French supercar would destroy its rivals!
Despite the driver of the Porsche 911 Turbo jumping the start intentionally, the Bugatti Veyron quickly pulls away from the Porsche with the BMW S1000RR not far behind.