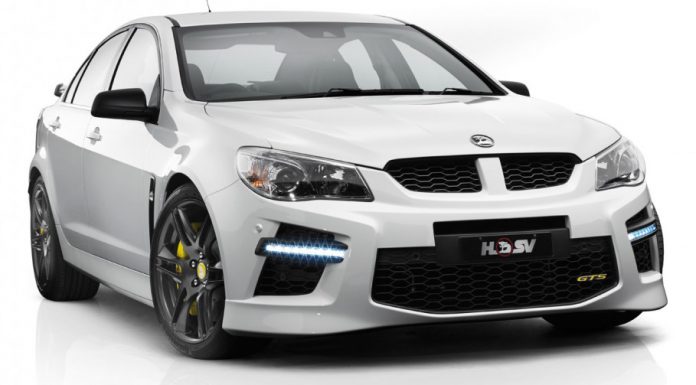 The performance subdivision of Holden Australia, Holden Special Vehicles or HSV as its more commonly known, has just taken the wraps off the most powerful production car to have ever come out of Australia.
The brand new 2014 HSV Gen-F has been released a few months after Holden took the wraps off its heavily updated and facelift Holden Commodore range with the range-topping GTS producing an insane 576hp and 545lb-ft of torque from its supercharged 6.2-liter V8 engine.
For those not common with the Australian motoring scene, the high-performance sedan market consists of the Ford Falcon and Holden Commodore, with Ford and Holden both having performance arms like Mercedes-Benz has with AMG. As a result, these two firms are the perfect rivals but HSV's latest release with the 2014 HSV Gen-F GTS makes it approximately 134hp more powerful than the nearest rival from Ford Performance Vehicles (FPV). So yes, it's quite an impressive feat on HSV's part.
Despite the insanely-powerful American-derived V8 engine fitted to the 2014 HSV Gen-F GTS, it only comes fitted with a six-speed automatic transmission and is predicted to his 100km/h in just 4 seconds.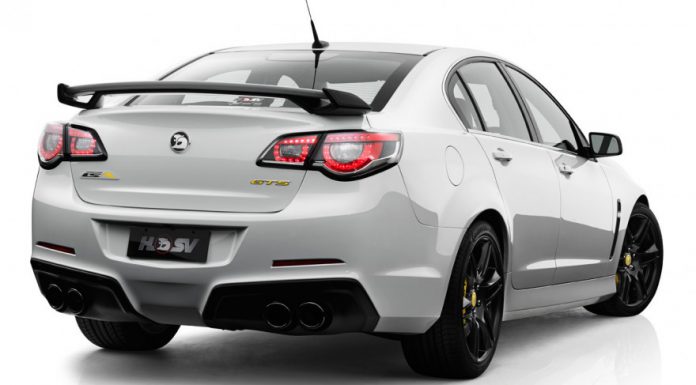 Distinguishing the 2014 HSV Gen-F GTS from the regular line-up is a selection of new exterior and interior upgrades including more aggressive front and rear HSV bumpers, HSV side skirts, a performance spoiler at the rear as well as black vents and side mirrors.
Prices for the 2014 HSV Gen-F GTS have yet to be released.